Child stars Lim Si Wan (of ZE:A) was telling Lee Min Ho to stop bickering, saying that it's instruction of fans, provoking laughter.
Through Twitter, Si Wan said on the morning of January 10th, 2012, "Yang Myung, stop picking up a fight. Now you should have grown up." And he posted a photo.
The photo published is showing the Lee Min Ho and Lim Si Wan who play the role of Yang Myung and Heo Yeom posing lovely with V sign with their hands.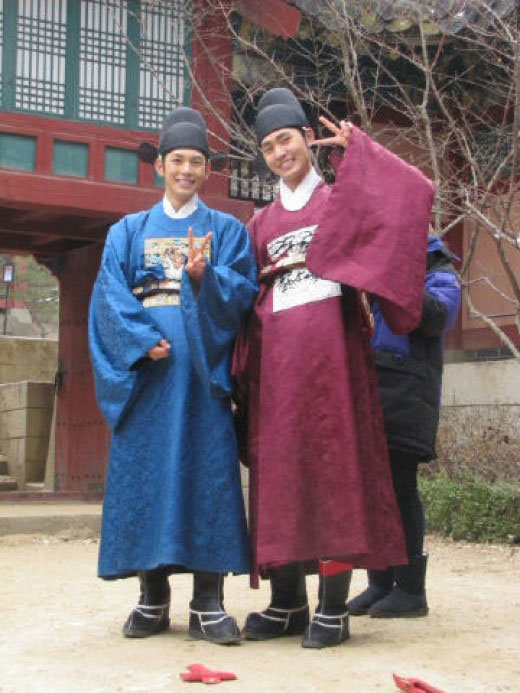 After seeing the photos, netizens said, "The child actors of The Moon that Embraces the Sun are very cute," "Thanks to the warm children, the TV series is very interesting," and so on.
via TVreport