Recently, TVDaily had the honor to interview with Lim Siwan of The Moon that Embraces the Sun who is well loved by audience.
Lim Si Wan has completed his shooting in MBC TV's The Moon that Embraces the Sun, and is well loved by audience through the role of Heo Yeom, officially set foot in TV series industry. The director Kim Do Hoon has praised Lim Siwan through Twitter for his passion in work and down to earth attitude.
"In the end, after all my scenes were completed they gave me a lot of praise, I have not done perfectly, but everybody gave me all the credit. The audience can love the character of Heo Yeom so much is because of the result of efforts put in by director and all crews, with them around, even if Heo Yeom is not played by me will also have such an effect."
The "flower handsome boy 4-person gang" in The Moon that Embraces the Sun is played by Yeo Jin Goo, Lee Won Geun, Lee Min Ho and Lim Si Wan during the childhood time, Lim Siwan is playing the youth role of the hero at a "not young" age.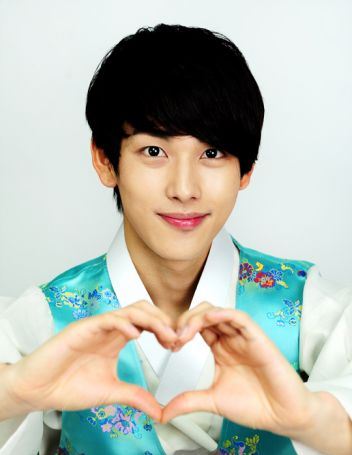 "I know my age is not young, but seeing other child actors are even younger than me by a lot, I have been worried if I will be a burden on them. After shooting started, I gradually have a sense of pride, after all, starring in childhood period with such an age cannot be done by everybody, some people wants to try but is not necessary have the opportunity, can play a young role is my advantage and also my weapon."
Lim Siwan who took the first step in filming industry through Heo Yeom who has both wisdom and handsome appearance revealed that the biggest challenge for him is cry scene. He said he never experience setback, so it's difficult to portray the feelings just right, and at this time, the person who gave appropriate suggestions to help him immerse into the drama is Sun Woo Jae Duk who plays the role of Heo Yeom's father.
"After shooting the last scene, I couldn't concentrate no matter how, at that time teacher Sun Woo Jae Duk let me looked into his eyes, asking me if I want to interpret with this acting skill, he let me feel that I am recognized as an actor and not a singer, sincerely thank him."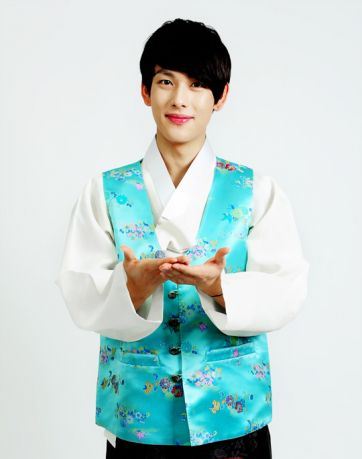 Lim Si Wan debuted in 2010 as a member of idol group ZE:A (Children of Empire), and frankly speaking, the sense of presence in the group is not strong. When reporter asked him if he will feel regret for not been able to get pubic recognition as a singer, but only as an actor, he said, "On the contrary, it gives me great help. Let's say that if I am well known as a singer through the activities, but then everybody will think that I am another singer turned actor, watching me with a wait and see attitude. If this is the case, more of my shortcomings will be exposed. So I don't have great fame as a singer is actually a blessing."
He went on to say, "Have a good start in 2012, hope that Children of Empire can also perform well to achieve success. Although hoping that the team can stand on the summit, I hope that the members can maintain the friendship as of now, and keep going."
via TVDaily