The Lim Siwan of The Moon Embracing the Sun shot his first solo CF.
In early March 2012, Lim Si Wan was selected as the spokesman for health functional food specially prepared for students preparing for examination by KT & G subsidiary company KGC.
On March 12th, 2012, Lee Si wan was wearing formal suit on the scene of CF shooting at the studio at Sinsa-dong of Seoul, showing a different rigorous charm.
Lee Si Wan said that not only he used to be the top student in school, but also used to be president of student union in school, attracting attention.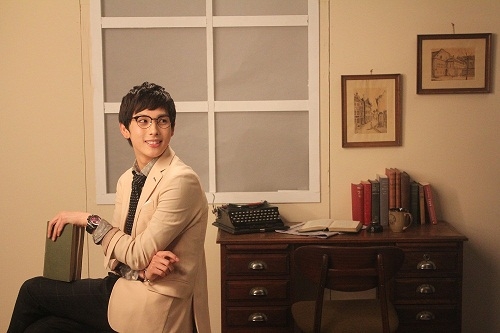 The official of CF said, "Actor Lim Siwan gives people a smart feeling, so we chose him as the model." Lim Si Wan shows a pure feeling among the idols recently, besides through the recent popular TV series, he also attracted a lot of attention from advertisers.
Lim Si Wan is currently involved in KBS' Man From the Equator, and MBC's Stand By in April.