Another "idol with skilled acting" is born, and the hero if the member of Children of Empire (ZE:A), Lim Siwan (24 years old). He successfully declares himself as an actor in the MBC drama The Moon Embracing the Sun which the acting of child actors is particularly outstanding, playing his role perfectly. In the drama, he is playing the role of scholar Heo Yeom during Joseon Dynasty, showing the steady acting that is better than expected. He is a singer before the airing of the drama, and he is challenging his own acting skill, but from the first episode, he holds firmly in hand the report card of "act very well," rising to on equal footing with famous child actors. Ilgan Sports reporter interviewed the lead actor of The Moon Embracing the Sun child actors syndrome, Lim Siwan.
– Do you feel the rising popularity?
"After finished filming the TV series, I seldom go out, so I don't feel it. (Laughs) But my name is jumping around in the real-time keywords on the Internet, and there is a lot of news, I really feel amazing."
– Although this drama is your first debut project, but it's really popular.
"I felt the script is very interesting when I just received the brief synopsis, to the extent that I will curious about the content of next episode. so I used to expect that it may be popular to some extent. People who helped me read the script also said it's interesting."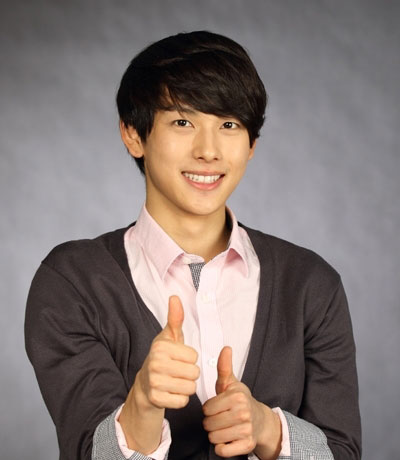 – Aren't other members envy of you?
"Because I am embarrassed to see my performances directly, so I didn't watch the first and second episodes, but my friends had helped me to do the supervision, unanimously praised I played well. Initially I thought they would be jealous, but the result is exactly the opposite."
– What's your secret for been selected over other members?
"Originally We were in the audition together, but director Kim Do Hoon selected me. Since from the first meeting I have honestly told director Kim that I have never learned to act, but he seems to think that such a me is 'not rigid, can act more naturally.' I am good luck."
– The scenes of child actors have ended, don't you feel pity?
"After the end of second episode, the popularity soared, on th one hand I am grateful, but on the other hand, the pressure on the remaining scenes have increased. Although on the start of filming I just thought of not been scolded, but still worry about the weaknesses in acting will get detected. (Laughs) I just want to complete the shoting safe and sound, so my mood is unperturbed."
– What's the feeling cooperating with Jin Ji Hee?
"When performing the activity with the identify of ZE:A, I used to saw her in a hanbok fashion show, so I did not feel awkward. Encountering her again in the sageuk, I think it's wonderful destiny. (Laughs) She is quick-witted, good in acting, no different from my acting teacher."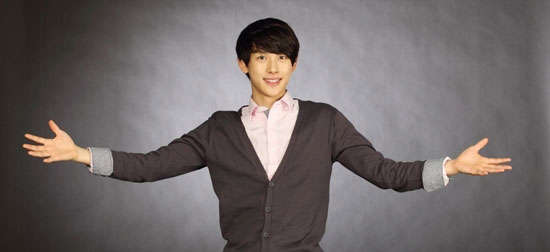 – I heard that the member Kwang Hee is the famous "jealous king," is that true?
"If it was early period as singer or the trainee period, he must be very jealous that I starred in this drama. But now he seems to think that it's good as long as everybody performs well in their respective areas."
– Recently your school's report card was been made public and becoming a discussion topic!
"During student time, I'm actually like Heo Yeom, has been a brilliant man of wide learning. At that time, I did nothing else except learning, but after entering university (Pusan National University Department of Mechanical Engineering), I was disappointed with myself. Even the major is mechanical engineering that was chosen it's related to engineering related small business operated by my father. The life is like forth year of high school, situation is chaos, so I dropped out after completed the freshman."
– When you say wanted to be artist, your father must be strongly opposed to it?
"My father seems like never thought of letting me inherits the family business. But parents feel that if I continue my study, I may get a job at a stable enterprise in future, living in a good environment, as for that they feel pity."
– What ratings would you expect the drama to hit in the future?
"After completed the broadcast of a week, I will confirm the ratings. At episode 8, it's already exceeded 30% ratings, so I hope when finished airing 20 episodes, it will raise to 50%."
– There is comment that after Heo Yeon is changed to adult actor (Song Jae Hee), the character suddenly becomes old, what do you think?
"I saw this argument online, feel sorry sorry. Because the performance of child actors is good initially, so the viewers seem like temporarily unable to erase the inherent impression on them. I think with the increase in the number of episodes broadcast, the argument will disappear. "
– There are many goofs in the drama!
"The eyes of the audience is not losing to CSI investigation team. I open my eyes wide but couldn't find any goof. If it's not Internet, I am afraid I still cannot find any. (laughs)"
– How do you feel personally seeing Han Ga In?
"I only saw her in the last filming for the child actors' scene in episode 6. At that time I didn't make-up, clothes wore was also very casual, greeting with her embarrassingly. (laughs) Is senior who first recognized me, she asked me 'aren't you play the role of brother,' and even said, 'very grateful' to me. Senior Han Ga In is resembling the youngest of our group Dong Jun, so I feel she is very friendly, does not feel unfamiliar at all."
via Ilgan Sports