The unique fashion of swordsman Jung Suk Won is powerful.
Jung Suk Won is appearing in SBS TV series Rooftop Prince that debuts on March 21st, 2012 with a hilarious expression. Although Jung Suk Won is playing the role of best swordsman in Joseon Dynasty Woo Yong Sul, but in the future world, he is wearing blue sportswear and walks on the street comfortably.
A representative of the management company of Jung Suk Won said, "Previously he has always been acting as the character who wears suit and clean clothes. But the training clothes in Rooftop Prince that is amusing is attracting attention. Through this drama, he will show completely different image."
Together with Lee Min Ho, Jung Suk Won is always by the side of crown prince. Playing the sword when wearing the sportswear also exudes charisma, but if changing the cloth then it will lost friendly image.
The management agency said, "Even if in the clothes that look comfortable, wore on the shoulder of Jung Suk Won will put in even more efforts, and will shoot more comfortably. As it's the role his first time challenging, so he is very nervous, but the sense of expectation on the scene is also good."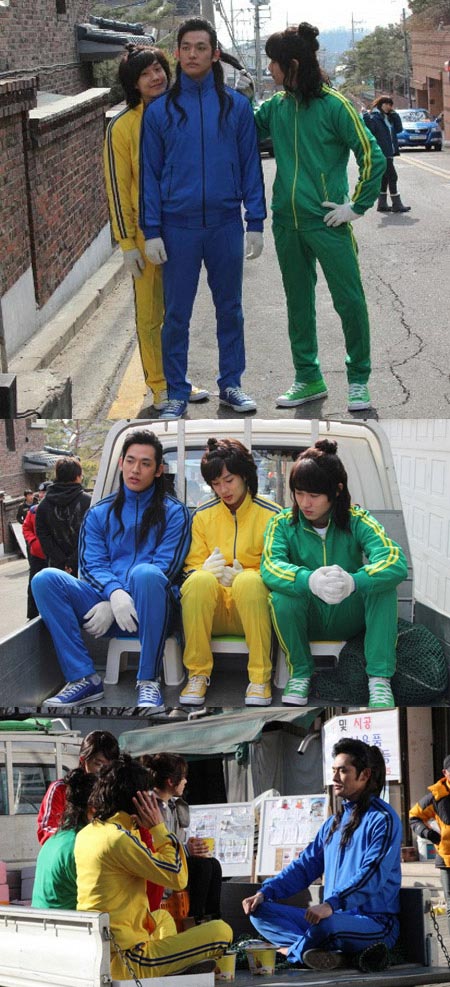 On the other hand, Rooftop Prince is a fantasy drama about crown prince of Joseon Dynasty travels through 300 years to come to 21st century Seoul after losing his crown princess, realizing his otherwise unrealizable love. The drama starring Park Yoochun, Han Ji Min, Lee Tae Sung, Jung Yoo Mi and others.
via Ilgan Sports