The popular SBS Wednesday and Thursday drama, Protect the Boss, will start showing in Malaysia airwave from September 12th, 2011. The premiere first episode of the drama series will start broadcasting at 9.05 PM of the Monday through Astro ONE HD channel. Unlike Korea, the show will air every Monday and Tuesday in Malaysia.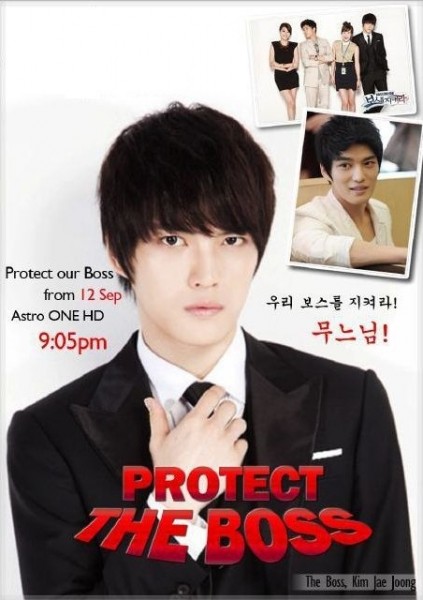 Protect the Boss will begin to air in Malaysia even before the TV series finishes its run in Korea. Most of the Korean dramas have only started to air overseas after they're completed in South Korea. The overlapping broadcast of Protect the Boss between South Korea and Malaysia (though later is much delayed), is a new trend in attempt to fight off online streaming and Internet viewing.
Protect the Boss will air in Korean language with English subtitle in Malaysia.
Malaysian fans took big interests when the recent issue of Indonesian newspaper Jawa pos carried a story about the scene where Ji Sung fights with Kim Jae Joong in the eighth episode of Protect the Boss, which aired on August 28.
A source from SBS said, "The popularity of Protect the Boss is high overseas, and now Protect the Boss will allows fans from all over the world to watch the drama via broadcast in Malaysia. Will also do the best in the remaining episodes of Protect the Boss! Protect the Boss is contributing a lot to the Hallyu (Korean Wave)."