MBLAQ member Lee Jun and Rainbow member Woo Ri are starring in KBS sitcom Sent From Heaven (aka I Need a Fairy).
According J.Tune Camp, Lee Jun completed the first shooting for Sent From Heaven on April 2nd, 2012. He is playing the role of actor Lee Jun of Cha Se Joo (Cha In Pyo)'s 2H Entertainment.
An official said, "Lee Jun will star in the drama for about two months until the start of MBLAQ Asian concert tour."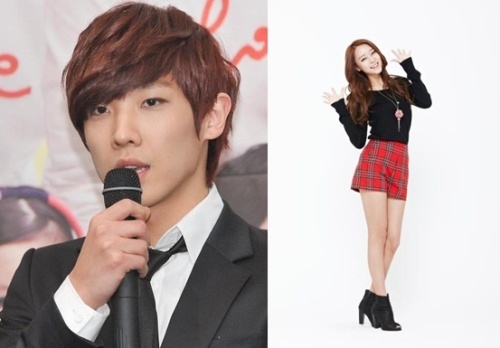 Rainbow member Woo Ri is playing the role of trainee in 2H Entertainment.
The management agency DSP Media said by telephone, "Woo Ri is currently filming Sent From Heaven, we're not sure how long she will be starring in the drama."
Sent From Heaven is a sitcom telling the story of a fairy mother and daughter are forced to live on earth after missing their fairy clothing. The drama broadcast every day from Monday to Friday at 7:45pm.