The MBC's Wednesday and Thursday prime time miniseries Me Too, Flower! (I'm a Flower Too!) will end ahead of schedule due to unfavorable ratings.
On December 9th, MBC announced that Me Too, Flower! will conclude its grand final at episode 15 on December 28th, 2011. The drama series was originally scheduled to end with 16 episodes at December 29th, 2011.
Although MBC said that the drama series is cut short by one episode due to scheduling conflicts with year-end MBC award ceremony, but outsiders mostly believed that the low ratings of Me Too, Flower! is the main reason why the drama is terminated in advance.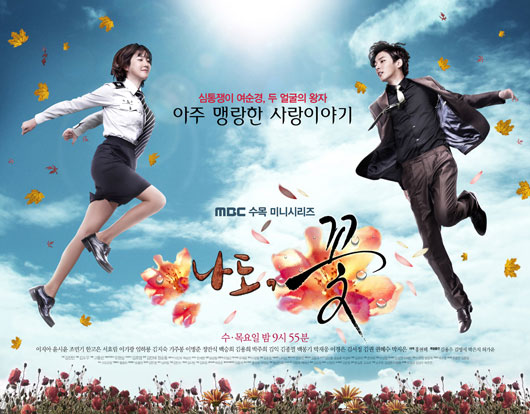 I'm a Flower Too! has been double pressured by KBS's Glory Jane and SBS's Deep Rooted Tree, and the ratings have stayed around 5% to 6%, constantly ranks last among Wednesday and Thursday prime time drama series.
After the news of early termination of Me Too, Flower! is released, many fans have protested the decision on MBC official website, claiming that it was disrespectful to everyone working on the drama and to viewers.
Me Too, Flower! has had its fair share of problems, from the drop out of Kim Jae Won due to an injury when filming to delay of premiere. However, as the comeback project of Lee Ji Ah, she has earned praised for her role in the drama.
However, the representatives of the agencies for both lead actor Yoon Shi Yoon and actress Lee Ji Ah hae denied the rumor. Production team said that they used to consider cutting short the drama from 16 episodes to 15 episodes due to other arrangement of TV station, but it's currently a suggestion but not confirmed yet.
Me Too, Flower! will be succeeded by a fantasy drama, The Moon that Embraces the Sun, from January 4, 2012, starring Han Ga In, Kim Soo Hyun and Jung Il Woo.