The new MBC Wednesday and Thursday drama series Me Too, Flower! makes available to the public the behind the scene of the poster shooting session, which makes viewers can't help but to laugh.
On November 7th, a thread with the title and content of "the truth about the poster shooting" appeared on a bulletin board.
In the Me Too, Flower! official poster, Lee Ji Ah is leaning against the wall, aiming at Yoon Shi Yoon with a sexy pose. From her gun, numerous yellow flowers were shot. But the actual filming scene of the particular poster was very funny. Lee Ji Ah and Yoon Shi Yoon were not actually leaning on the wall, but lying on a pink board. Bot of them struggled to pose the position to complete the poster shoot. The photographing session was not created by computed, but is a manual work that was done perfectly, causing people to simmer with laughter.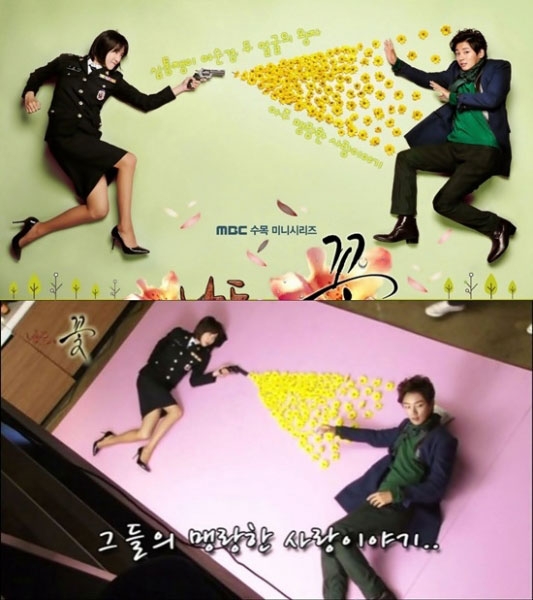 Netizens said, "At least use PS (Photoshop) to remove the shadow," "Is it because of no time that's why it's so?" and etc, the response was overwhelming.
Watch the behind the scene video clip on the poster shot session:
via Chosun