The photo of cherry blossom dating by Park Yoochun and Han Ji Min was made public.
On April 29th, 2012, Park Yoochun tweeted on his Twitter account, "At Jeollabuk-do, good weather," and uploaded a photo.
In the published photo, Park Yoochun embraced the shoulders of Han Ji Min intimately.
The gorgeous cherry blossoms in the background of the photo also raises the expectation for the sweet lover story in the drama.
After the photos of Park Yoochun who plays the role of Lee Gak and Han Ji Min who plays the role of Park Ha in SBS's "Rooftop Prince" was made public, netizens commented, "Great, very matching," "Very excited seeing the right collarbone of Park Yoochun," "Very envy of Han Ji Min," "Rooftop Prince rocks," and etc.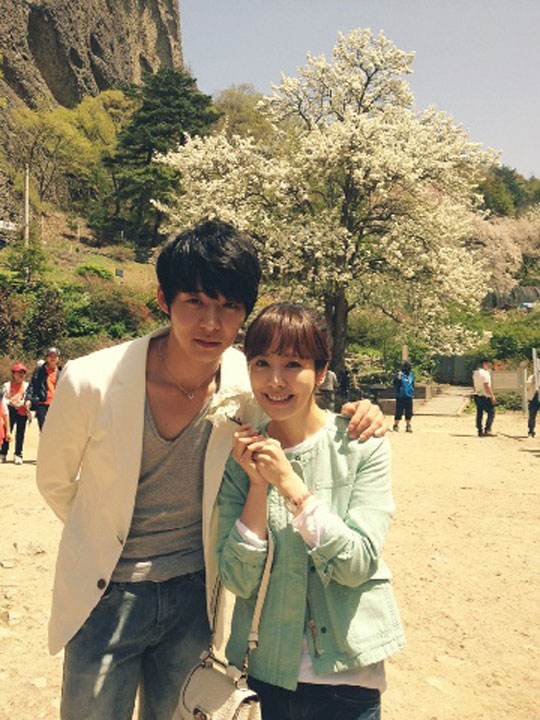 On the other hand, "Rooftop Prince" managed to increase its viewership ratings by virtue of tearful kiss of Park Yoochun and Han Ji Min, and audience is even more looking forward to next episode.
via TVDaily