JYY's actor Park Yuchun fell deeply into Rooftop Prince starring himself.
Park Yuchun has watched the episode 2 of SBS drama series Rooftop Prince which was aired on March 22th, 2012 for 5 times. Park Yuchun is showing funny acting as the crown prince Lee Gak who travels forward in time from Joseon Dynasty to modern times.
A source related to Park Yuchun's management agency revealed that Micky Yuchun has watched 1st episode several times, and has watched 2nd episode for 5 times. He not only downloaded the drama to his notebook computer at home, but also watched while moving in the car.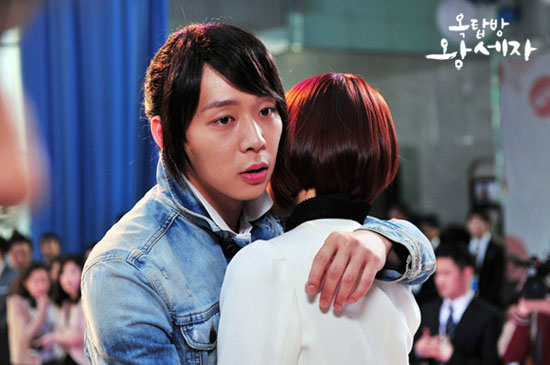 In this regard, Park Yuchun said, "I begin my comedy acting in episode 2 on parts with funny effects. Through supervision I hope to improve the future reference point. Of course, the episode 2 is really interesting. Will make me laugh every time watching it."
He went on to say, "When filming cannot see the scene, so I watch the broadcast to know how well the scene is shot. The comedy elements are the strength of the production team. Actors and crews agreed that it's very interesting. I have faith to the production team," expressed his satisfaction.
via MyDaily