The management agencies for actress Nam Bo Ra and actor Park Seo Jun have denied the rumor that they're in romance relationship.
An official of the management agency of Park Seo Jun, Keyeast, said on April 26th, 2012, "Park Seo Jun is close to actress of 'Sunny', Park Jin Ju, where both is same term in Seoul Arts University. Park Seo Jun did meet with actors of 'Sunny', and he got to know Nam Bo Ra and become close with her at that time, but it's untrue that they are in romance relationship."
The management agency of Nam Bo Ra, Show Brothers, also explained, "Park Seo Jun and Nam Bo Ra is friend. Apart from Park Seo Jun, there are also members who get along well with Nam Bo Ra. Although they become close eating together with the group of friends, but they're not in lover relationship."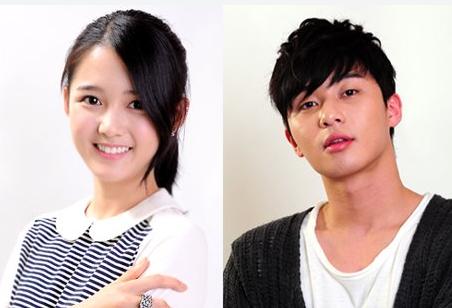 Nam Bo Ra used to star in movie "Sunny" and MBC TV drama "The Moon that Embraces the Sun", while Park Seo Jun starred in KBS 2TV drama "Dream High 2".