The fact of Nam Bo Ra, who is currently playing the role of Princess Min Hwa in MBC drama series The Moon that Embraces the Sun, is ranked the second eldest among thirteen siblings was revealed.
Nam Bo Ra used to make public the life of twelve children living together through Chorus of Angels segment of MBC variety show "Our Sunday Night" and KBS variety show Human Theater in 2005, attracting audience's attention.
Since then, the mother of Nam Bo Ra gave birth to another baby in December 2009, so currently there are 13 brothers and sisters.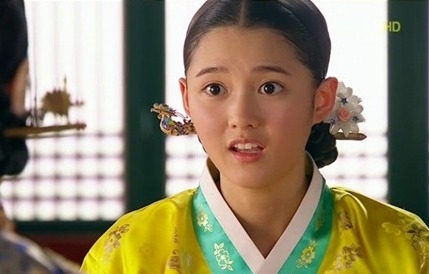 Nam husband and wife gave birth to their first child on the second year after their marriage in 1987, Kyung Han (24), followed by Bo Ra (23), Ji Na (20), Jin Han (18), Seok Woo (17), Hwi Ho (15), Se Bin (14), Da Wis (14), Se Mi (11), So Ra (10), Kyung Yu (8) and Deok Woo (5).
After starring in KBS's Look Back With a Smile and MBC's Last Flashman, she starred in KBS drama Glory Jane in December 2011, played the role of Kim Jin Joo, younger sister of Chun Jung Myung.
Nam Bo Ra is currently starring in MBC drama The Moon that Embraces the Sun, playing the role of lively Princess Min Hwa, the younger sister of Kim Soo Hyun.
via eToday