The evildoing of Princess Min Hwa (Nam Bo Ra) exposed.
In the episode 18 of MBC drama series The Sun and the Moon broadcast on March 1st, 2012, the truth that Princess Min Hwa had a hand in the death of crown princess is exposing, with Hwon (Kim Soo Hyun) knowing the clue to unlock the mystery.
Besides, Prince Min Hwa who has been waiting for a long time finally gets pregnant, and she happily goes to the palace's Gangnyeongjeong Hall to inform Hwon.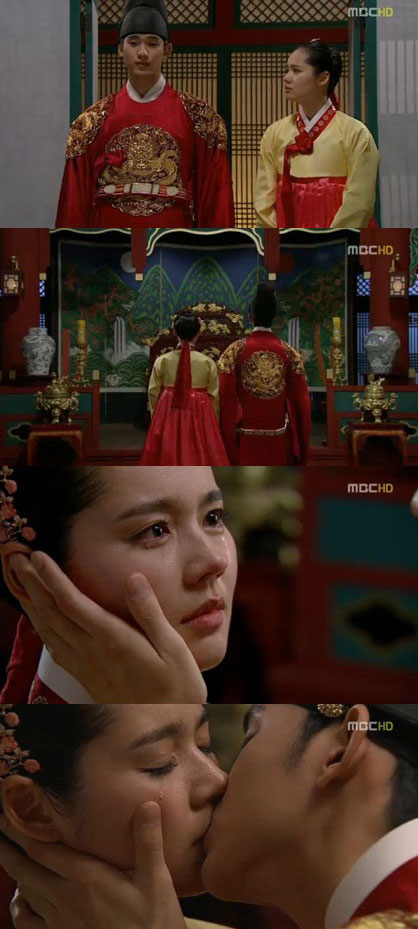 In the episode 17 broadcast on February 29th, 2012, Yeon Woo (Han Ga In) is reuniting with Hwon, and they spend a good time together.
Hwon said that will investigate the past, but Yeon Woo who knows that Princess Min Hwa is involved said, "The thing in the past has passed. The believe of Your Majesty may hurt Your Majesty when knowing the truth. It's good too if the past can just stay where it's."
Besides, Hwon proposes marriage to Yeon Woo, and the two staged a sweet kiss.
via TVDaily