In episode 16 of Protect the Boss that airs on September 22nd, 2011, the NaMu couple, after the name of Nayun (played by Wang Ji Hye) and Muwon (played by Kim Jae Joong) is engaging in explosive yet passionate kiss scene.
The NaMu kiss started from "kiss of milk", and developed into stormy yet passionate kiss. The scene was shot at a model house in Ilsan, and started with Jaejoong and Jihye drinking milk in the kitchen. In the scene, Wang Jihye uses her finger to wipe off the milk on the lips of Jaejoong, but subsequently grab his chin and pull Jaejoong into her for a surprise kiss. Wang Jihye wrapped her arms around Jaejong's neck to make for a passionate kiss scene, which carried with loving feeling. The beautiful kiss scene won the applause of the staff crews when it ended.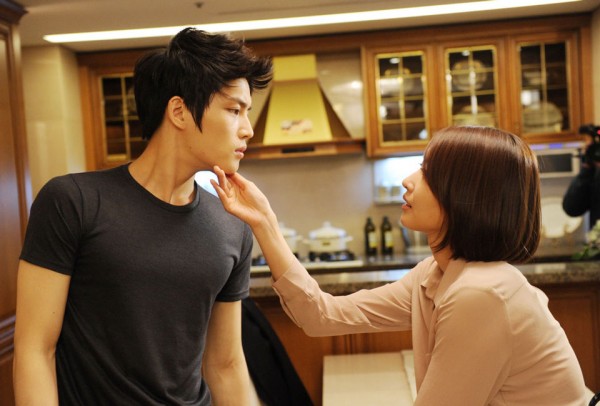 Camera director Ahn Jaehyun commented, "This scene is a bit funny if you look at it from another way, but it's a kiss scene that was the most direct and passionate out of all of the drama scenes I've filmed thus far. The two actors are quite amazing."
Wang Jihye stated, "It's just a kiss shared in a drama, not in reality, so I hope that Jaejoong's fans won't misunderstand anything."
Director said that audience can understand the development of their emotional relationship in the drama through the kiss.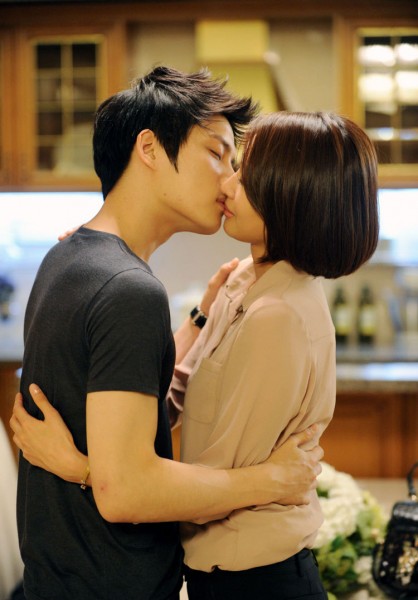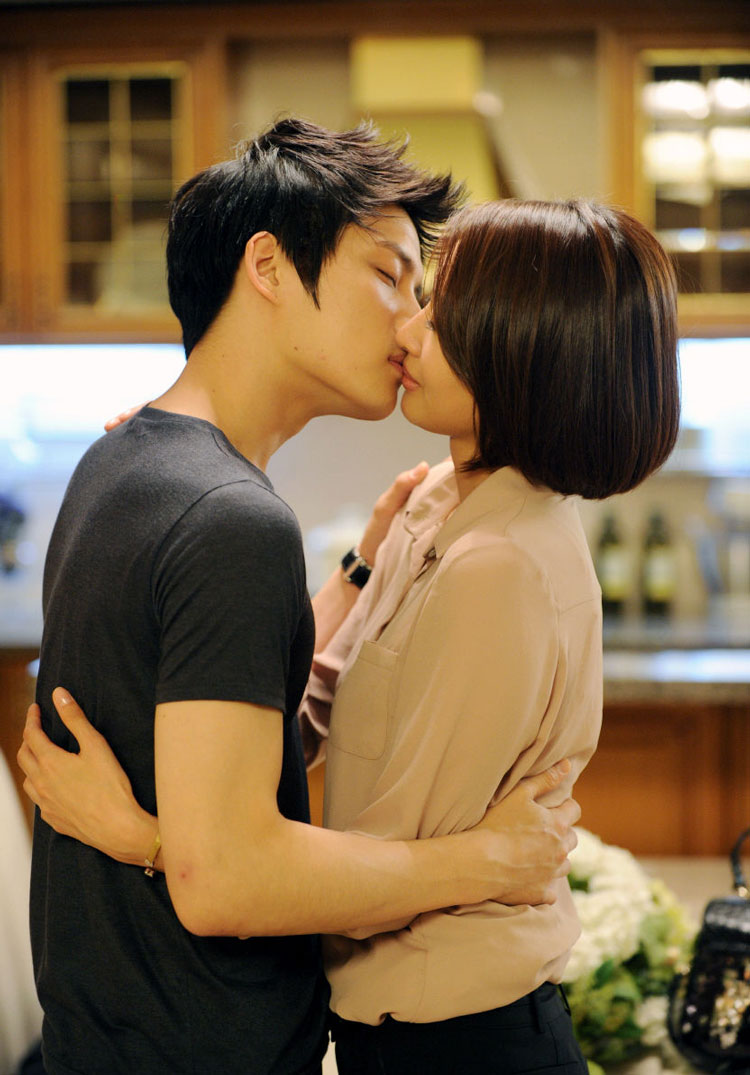 View the video of the making of the NaMu kiss scene at YouTube.