KBS2 TV Monday and Tuesday drama series Dream High 2 has only 4 episodes remaining to its grand finale. On March 12th, 2012, several never seen before stills of lead actors Jung Jinwoon, Kang Sora and Park Jiyeon which are full of breath of spring were published.
In the published photos, Jung Jinwoon and Park Jiyeon are showing the sophisticated and capable style during shooting pictorials, Jung Jinwoon who was roaring holding the guitar has his own elegant demeanor. Kang Sora who wore a gorgeous one-piece dress is also lovely and lively.
The only super idol in Dream High 2, Jung Jinwoon, just like the dedication to play the guitar, still stubbornly loving Kang Sora.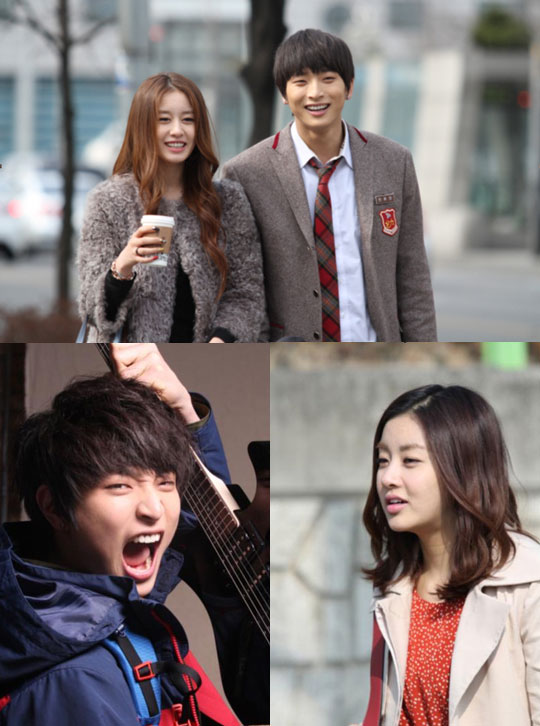 In Dream High 2 episode 13 broadcast on March 12, 2012, Kang So Ra finally realized that she wants to go her own way, understands what she personally loves, what she can do, what she should dedicate to person she loved. She resolves the emotional entanglements one by one, walking towards a happy ending.
via TVDaily