In the photos of four lead casts taken after the filming of drunk scene in Protect the Boss, it seemed that everybody has somebody that put the hand over his or her shoulder, except Kim Jae Joong, who is acting the role of Cha Mu Won.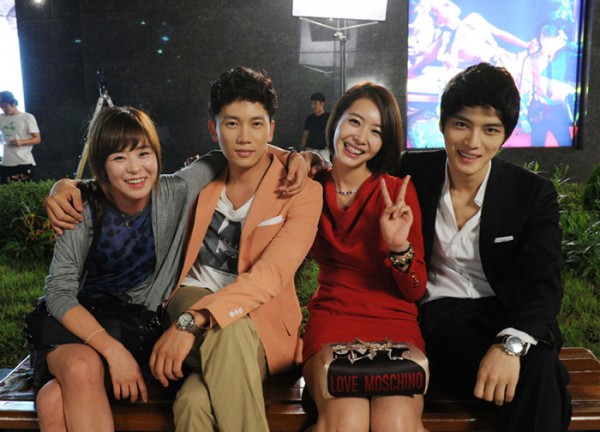 Choi Kang Hee and Ji Sung (who play Eun Sul and Ji Hun respectively) put the hand on each other shoulder. And apparently Wang Ji Hye was also putting her hand over Ji Sung's shoulder, while Kim Jaejoong put his hand over Ji Hye's shoulder. That left Jaejoong as the lonely one. But is that a hint on the four's relationship?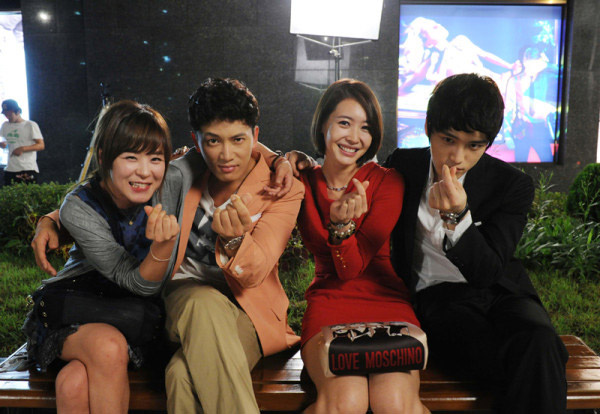 Choi Kang Hee looks like asking why she is a martial arts legend, while Jae-joong is worrying about whether to add additional drop of liquor after two drops. Or they're asking for more performance fee?