Recently, the never released before NG photos of kiss scene between 2PM member Jang Wooyoung and singer IU were making the round on the Internet.
The photo shows the scene when both of them filmed the TV series Dream High in 2011..
In the drama, the green love of two persons that looks uncertain is arousing heartbeat. In the published photos, IU could not concealed her laughter is in contrast with gentle smile of Jang Wooyoung, and looks very lovely.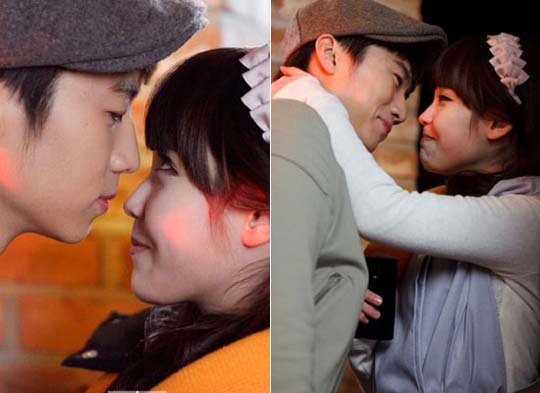 Netizens commented on the photos, "There is such a moment," "They are very cute," "Miss the two persons," and so on.
via TVDaily