Actress Park Han Byul shows off her bronzed Park Han Xing fashion pictorial display bronze elastic skin through fashion pictorials.
In late March 2012, Park Han Byul showed her sexy body for the shooting of spring pictorial photos for fashion brand H&T.
In the photos, Park Han Byul dressed in denim shorts with a loose white T-shirt, posing a liberal seductive actions, perfectly portrayed the high class casual spring style through sexy charm that is partly hidden and partly visible.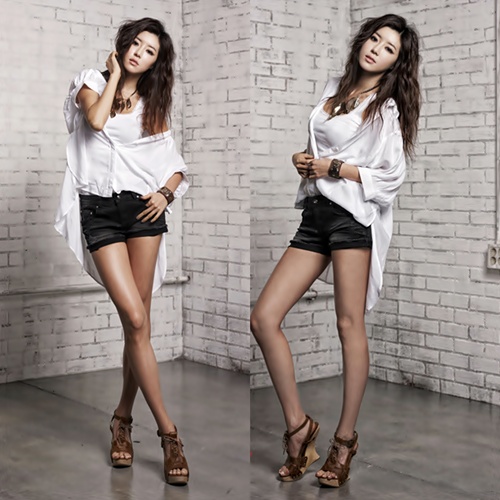 via Ilgan Sports