T-ara's Jiyeon expressed her thoughts on the end of Dream High 2.
Park Jiyeon tweeted on March 22nd, 2012 through her Twitter account, "Dream High 2 has ended. During these period, our director, crew members, seniors, actors, everybody has worked every hard," sending appreciation greeting to crew members who worked together. Jiyeon continued, "Very happy to be Rian, will come back with even better image," and uploaded a photo.
In the photo, Jiyeon used her hand to support her chin, posed cutely as in starting position before running and stared into the camera.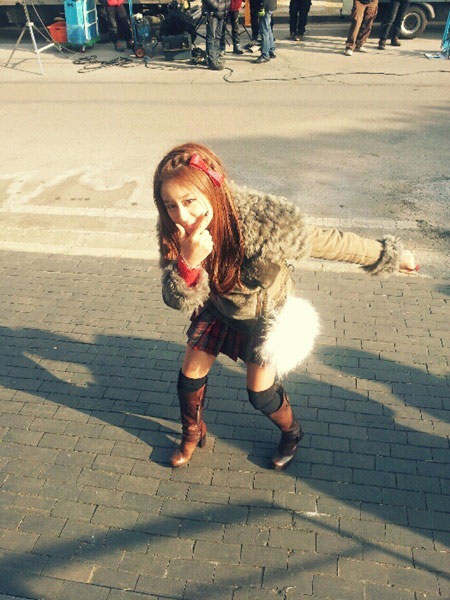 Netizens commented on the photo, "Sister Jiyeon has worked hard," "The real protagonist of Dream High 2 is Rian," "Show the beautiful look until the end, thank you," "Faster come back with other dramas," "The photo of Ji Yeon is cute" and so on.
On the other hand, Jiyeon is playing the role of Rian in KBS 2TV drama Dream High 2 that conlcuded on March 20th, 2012, and has won praises from audience with outstanding acting skills.
via Newsen