The dressing mix of actress Park Min Yeong in KBS2TV's Wednesday and Thursday drama series Glory Jane has became focus of attention.
A check plaid shirt, T-shirt and jean are the perfect outfit to express the cheerful personality of Jane Yoon, attracting the attention of many female viewers. In order to fulfill the need of the character, Park Min Young is appearing in image of same ambient in every episode, and has also cut short her hair and appear with short hair for the first time since her debut in entertainment industry, showing her devotion for this character and her realistic fashion sense.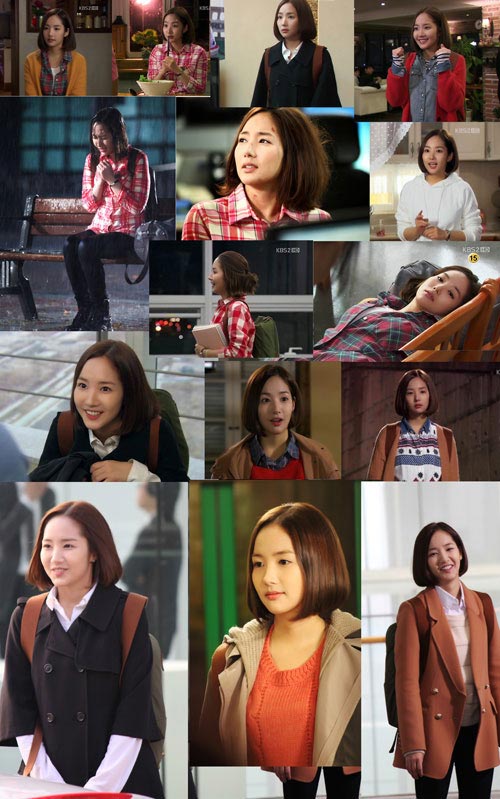 Park Min Young's stylist said, "Park Min Young had several exchanges with the director about the image of Yoon Jane. She chose primarily a casual fashion in order to make the drama looks more realistic. To create Jae In who has a common touch, mostly use the primary colors".
Meanwhile, in episode 10 of "Glory Jane" broadcast on November 10th, 2011, Seo In-woo (Lee Jang-woo) was shcoked after found out that Jane was the daughter of chairman Yoon.
via Nate