After announcing the three main lead actors of Song Seung Heon, Kim Jaejoong, and Lee Bum Soo, the MBC time traveling drama "Time Slip Dr. Jin" announced the casting for the heroin that was long speculated, who is beautiful actress Park Min Young who become famous through "City Hunter", "Sungkyunkwan Scandal" and other dramas. She will play two roles in the new drama, spanning ancient and modern world, and in romance relationship with Song Seun Heon.
Because of the manga and Japanese version have been very popular, the Korean version of "Time Slip Dr. Jin" has been creating many topics during the planning period, especially when the Song Seung Hun was casted as the lead actor, fans had been speculating and suggesting the candidates for the lead actress. In the end, production team eventually announced that the new on-screen partner of Song Seung Hun as Park Min Young, and will interpret characters with different roles in the past and present. This is also the first time Park Min Young plays two roles in a drama.
In the part of modern era plot, Park Min Young plays the role of Song Seung Heon's girlfriend for many years, Yoo Mi Na, who is a very talented surgeon with lively and helpful personality. In ancient Joseon Dynasty, she plays the role of daughter of a wealthy official family, Hong Young Rae, who is a woman with inner warm and full of motherly love. The two roles show Park Min Young in different tastes.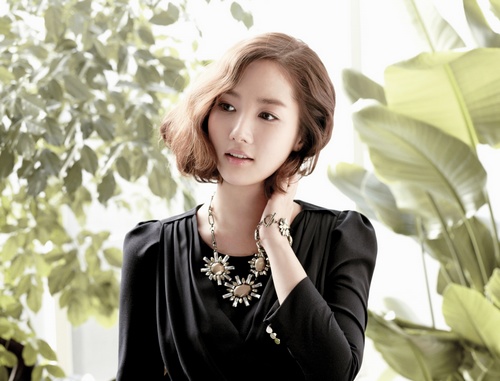 Director of "Time Slip Dr. Jin" said, "I watched Park Min Young's historical drama 'Sungkyunkwan Scandal, 'Ja Myung Go' and her representative modern drama 'City Hunter', 'Glory Jane', and feel that she is very much in line with the requirements of the heroine in the new drama, and as such did not hesitate to confirm to invite her to star in the drama."
"Time Slip Dr. Jin" which is starring by Song Seung Hun, Kim Jaejoong, Lee Bum Soo and Park Min Young will succeed MBC weekend drama "Feast of the Gods", and premieres on May 26th, 2012.