The South Korean actress Park Min Young was wearng a strapless evening dress in Glory Jane (Man of Honor) drama, transformed into beautiful and elegant Cinderella, attracting attention of many viewers once the photos made public.
The photos made public is the scene from 19th episode of KBS 2TV's Glory Jane. In the drama, after heroine Jae In (played by Park Min Young) knew her real identity, she dressed in gorgeous evening dress to attend the party in order to clarify that she is the daughter of chairman Yoon, receiving everyone's attention.
Especially in the photo Park Min Young was wearing light pink evening gown and sat on the bench resting, the naughty but cute smile showed a goddess-like elegant gesture.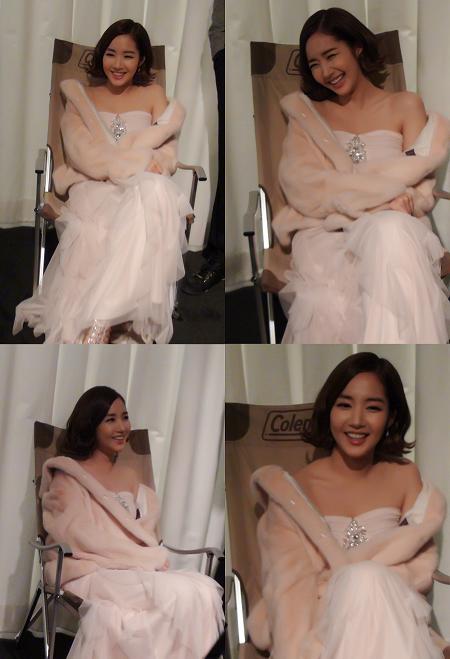 In the drama, the poor Park Min Young has always appeared on screen with casual wear, but this time she turned into Cinderella and appeared in party with beautiful and elegant posture, making the audience even more looking forward to the unfolding story.
via bntnews