The photos of cute couple Park Yoochun and Han Ji Min dating in the cable car have spread like wildfire on the Internet.
On May 1st, 2012, Han Ji Min wrote on her Facebook account, "At the beautiful landscape in Dadoon, looking forward to see Park Ha and Crown Prince," and uploaded a photo.
In the photo, JYJ's Park Yoochun and Han Ji Min stood inside the cable car, look just like a loving couple. Park Yoo Chun was wearing a blue plaid shirt, while Han Ji Min was wearing a even better looking pink plaid shirt. This on-screen couple in "Rooftop Prince" is actually much more similar to real life couple, attracting the attention of a lot of netizens.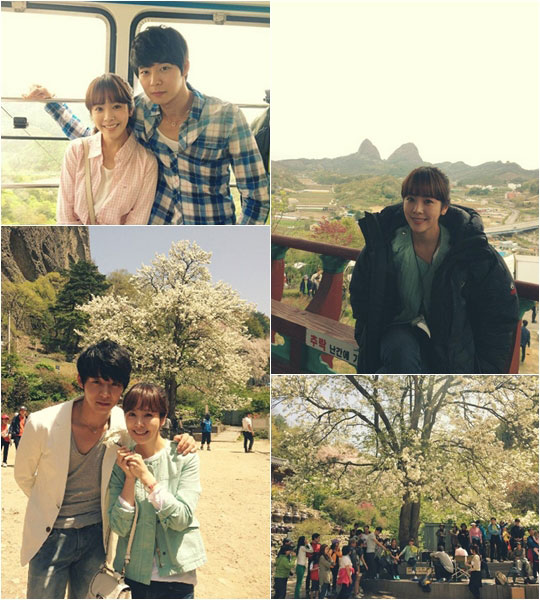 Netizens commented on the photo, "Yoochun and Ha Ji Min are really a lovely couple," "Perfect lover," "Too envy," "Beautiful people, I can't describe it in words," and so on.