Micky Yoochun has made an excellent performance in the drama series Rooftop Prince which premiered on March 21st, 2012.
On the other hand, on the production press conference for Rooftop Prince held on March 5th, 2012, Park Yoochun's 'hand of gentleman' is attracting people's attention again.
During the production press conference, Park Yoochun used his hand to direct director and actors to their seats. On stage, he also used his hand to show Jung Yoo Mi the direction of the camera. When introducing the characters in the drama, Park Yoochun handed the microphone passed over by PD to Jung Suk Won next to him to let him been interviewed first, showing the spirit of giving way, keeping the gentlemanliness until the end.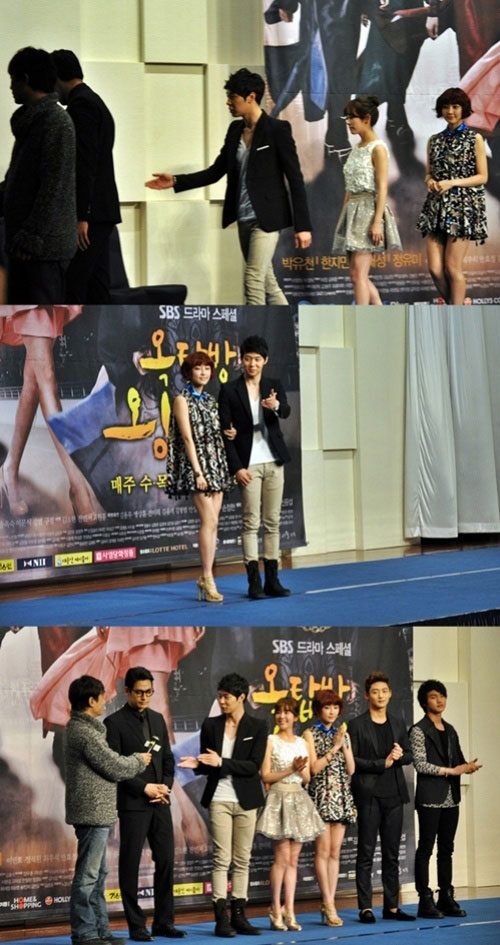 Netizens said, "Heard about Yoochun's hand of gentleman in Sungkyunkwan Scandal, this time it appears again," "Really is hand of gentleman everywhere" and so on.