The bed scene of Park Yuchun and Han Ji Min in "Rooftop Prince" attracted attention.
In episode 18 of SBS drama "Rooftop Prince" aired on May 17th, 2012, Lee Gak (Park Yuchun) suddenly experiences of his body turned blur. Lee Gak realizes that the time for him to go back to Joseon Dynasty has arrived.
Lee Gak said worriedly to Park Ha, "My body is a bit strange. I cannot see my body, I cannot give you a hug. They phenomena of my body temporarily disappeared and re-emerged means that it's time for me to back Joseon Dynasty, right?"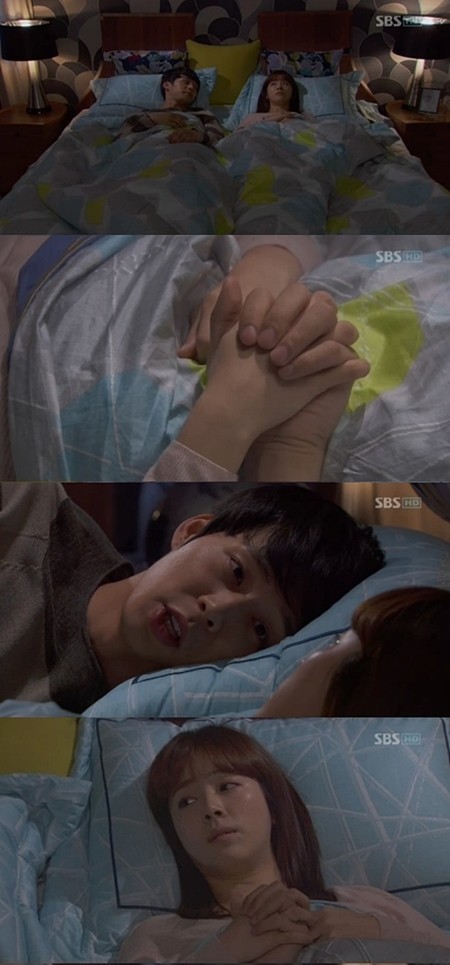 Park Ha feels uneasy, and walks up and down in front of the door. Lee Gak makes the disturbed Park Ha lying on the bed. They clasp their hands. Lee Gak confesses his longing, "Don't know when we'll part, I just want to be with you now, I really like this moment."
In addition, in the next episode preview, Yong Tae Mu who fails to receive the inheritance decides to kill Lee Gak, and uses the car to hit and kill Lee Gak, arousing suspense.