The singer and actor Park Yuchun finally take off his wig, ready to attract the women's heart.
Micky Yuchun is playing the role of crown prince Lee Gak in the SBS drama Rooftop Prince that premiered on March 21st, 2012. In the drama, Lee Gak lost his beloved crown princess, and then together with his officials, traveled forward in time to the 21st century Seoul, 300 years in future, and continuing the unfulfilled love with a woman.
Therefore, after reaching 21st century Seoul, Park Yoochun has been dressed in long hair, just like men during Joseon Dynasty, and wears a wig. In episode 3, Micky Yoochun is mostly wearing a red sportswear and a wig to appear in most scene. But, although there are his usual gentle smile to match the hairstyle on 'flowery beautiful' Park Yoochun, but many female viewers have expressed regret on having to appear wearing a wig. The so-called 'long hairstyle' also cannot ignores the fact that the wig is adversed to the charisma of Park Yuchun.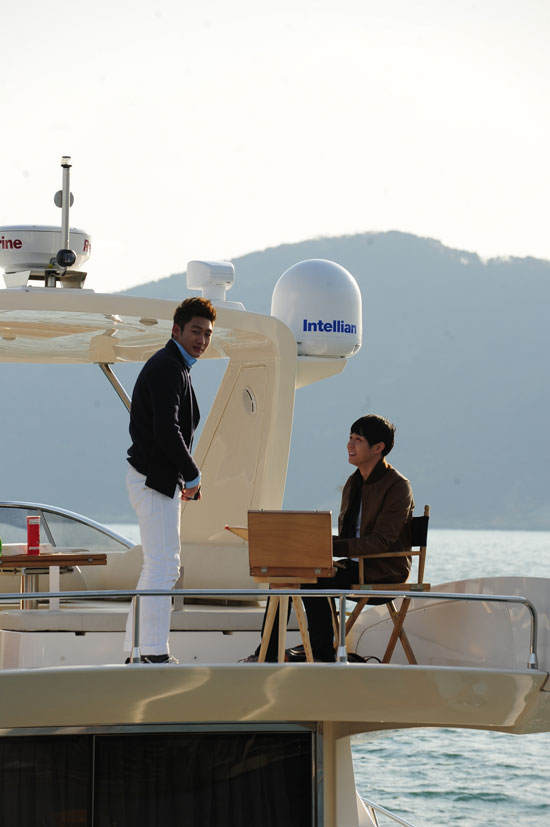 The official of Rooftop Prince told eNews on March 29th, 2012, "From about episode 5, Micky Yoochun will take off his wig. Through the scene of hair cut, he will show a refined image." He continued, "At the same time, the upright appearance of Park Yuchun will be shining even more charm."
In this regard, the production team believes that the transformation of Park Yoochun into chic and fashionable image will have positive impact on the increasing of viewership ratings.
via Nate