On January 30th, KBS new Monday and Tuesday series Dream High 2 made its debut. Dream High 2 is the sequel to well loved Dream High TV drama that aired in early 2011. At that time, the performance of Kim Soo Hyun, Bae Suzy, IU, Ok Taecyeon, Jung WooYoung and many other pop idol singers received positive response.
In Dream High 2, there are also many new pop idol singers challenge acting for the first time. The main actors such as 2AM's Jung Jinwoon, SISTAR's Hyorin, T-ARA's Park Jiyeon, Superstar K's Kim Ji Soo, and Ailee, mostly are idol singers who never have any acting experience. Although the drama has successfully received attention since the casting stage, but as the acting skills of most actors have not been verified, so it lets people anticipating yet worrying.
But the acting of these pop singers who debuted through episode 1 on the day is beyond imagination. The skilled acting of actors on leading roles, Jung Jinwoon, Park Jiyeon, Hyorin and others is hard to convince others that this is their first time acting. And the actress who is starring in movie "Sunny", Jang Sora, is also performed naturally. Park Jin Young who plays the only role that is retained from 1st season of Dream High, Yang Jin Man, is also adding elements of comedy to the drama with even more mature acting.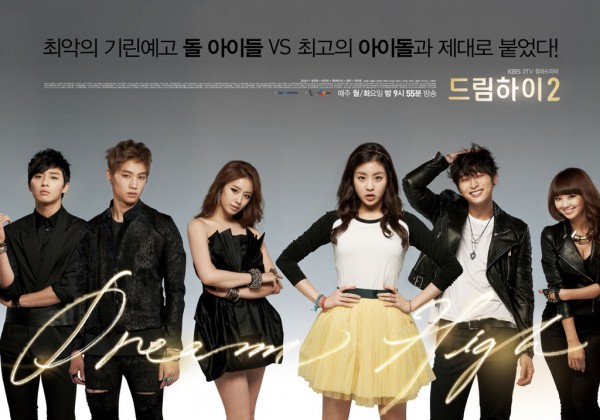 Moreover, the gorgeous performances of many idol singers in the first episode have attract the audience's attention. Hyorin, Jiyeon, Jung Jinwoon deserve to be called the top idol singers, through excellent singing and dancing performance, they captured the hearts of TV viewers. The performance that is full of passion comes in quick succession, so dizzying.
Through the more substantial plot and active performance of new idol singers, the sequel is expected to surpass the first drama.
via Chosun