On the morning of January 20th, 2012, a few photos were published with the title of "100% pure natural beauty Han Ga In," attracting intense response among netizens.
The photos are the pictures of Han Ga In from primary school to high school, allowing the chance to see her growing up at one glance.The innocent and elegant image during the high school did not differ much with current image, so she is praised as the natural beauty.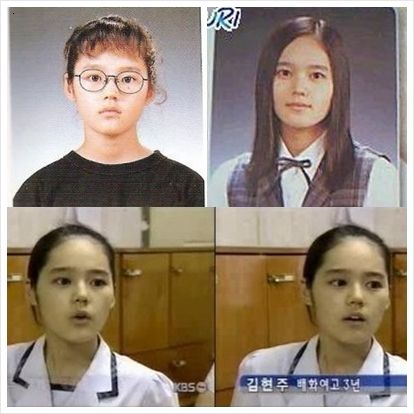 The MBC drama The Moon that Embraces the Sun starring Han Ga In is surging in popularity. In the episode 6 broadcast on January 19th, 2012, Han Ga In is appearing for the first time, showing the same beautifulness, and the ratings are one step away from 30% mark.