MBC Wednesday and Thursday drama series The Moon that Embraces the Sun announced in advance the kiss of Kim Soo Hyun and Han Ga In.
In the episode 16 video preview that was released via official MBC website, Lee Hwon (Kim Soo Hwon) is hiding Yeon Woo inside the hearts since 8 years ago and sobbing when facing Wol (Han Ga In).
Especially at the end of the preview, also indicates the moving reunion of Hwon and Wol, and attempt by Hwon to kiss Wol. After the video was made public, audience is even more looking forward to official start of their full fledged romance.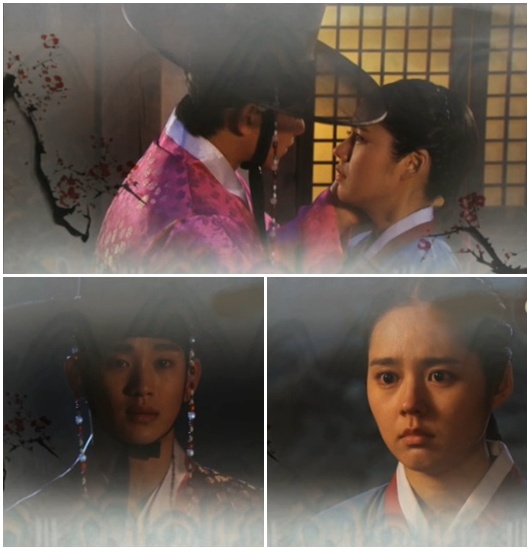 In previous episode 15, queen Bo Kyung (Kim Min Seo) is panic after seeing Wol, who feels that the death Yeon Woo returned. Princess Min Hwa (Nam Bo Ra) who used to involved in the death of Yeon Woo is plagued by the sense of guilt, and displaying fear.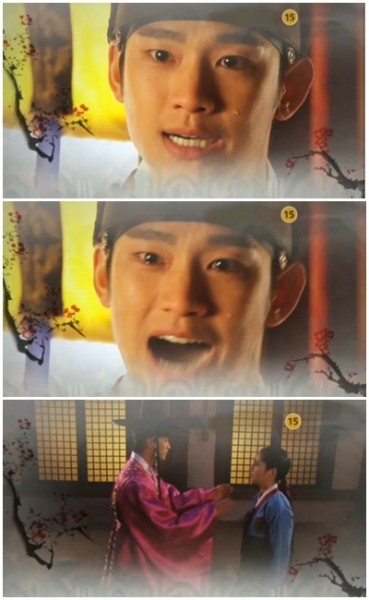 The fateful reunion of Yeon Wol who regained her memory and Hwon who knew the true identity of Wol is Yeon Woo will be broadcast in episode 16 on February 23, 2012.
via Nate