Ever wondering why the viewership ratings of Protect the Boss simply cannot going up further, but lingering at mid-teen numbers? It's because the SBS Wednesday and Thursday drama series has a weakness. Even though the TV series is very interesting, but it does not leave an impact on audience that is strong enough to make them want to watch the drama again.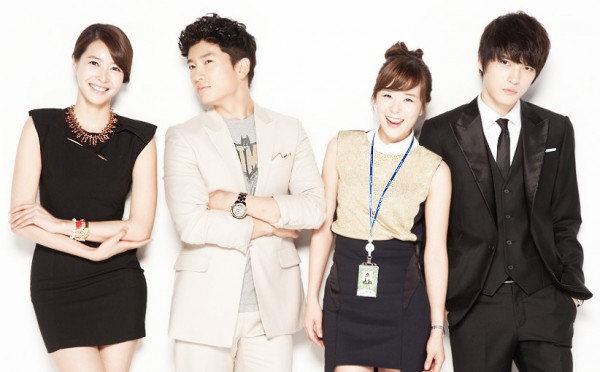 A drama has to be dramatic so that it can drew more viewers, and make them wondering and curious about the plot in the next episode, keeping viewers imagining and anticipating what's next until the end of the drama. Only in such a way the viewers will keep coming back to watch the show.
The only dramatic scene that worth mentioned is when Cha Ji Hun (played by Ji Sung) had a panic attack in the first episode. However, he got over his attack easily with the support of No Eun Sul (played by Choi Gang Hee).
The Protect the Boss drama has also been criticized as too long winding, where the love relationship between the four main characters, Eun Sul, Ji Hun, Na Yoon and Mu Won, been dragged on despite the drama has also crossed its half mark. The company president, Cha Bong Man, did not approve of Eun Sul, but suddenly he is converted and is now buys clothes for her and educates her to help her become a better girl for Ji Hun.
All the characters in the show are criticized to be too pure and clean. Sometimes, even the villains are naive or too good to be true, which does not really help to strengthen the plot. Such arrangements does make people happy when watching the show, but that's it. But viewers do not get emotionally attached to the drama to see the lead characters overcome the obstacles.
Despite its numerous weakness, Protect the Boss is still receiving wide attention and relatively good ratings, thanks to its strong casts which include popular Hallyu idols, and the mellow and comedy theme of the drama manages to make people happy and relaxing while enjoying the series.
via Star Daily News