Looking for even more interesting story from behind the scene and shooting venues of Protect the Boss? SBS will broadcast a 110-minutes special Mid-Autumn edition program for Protect the Boss drama which is known for its romance and novelty. The program name is "전격공개! 보스를 지켜라 X파일", or literally translated as "Full Disclosure! Protect the Boss X-Files."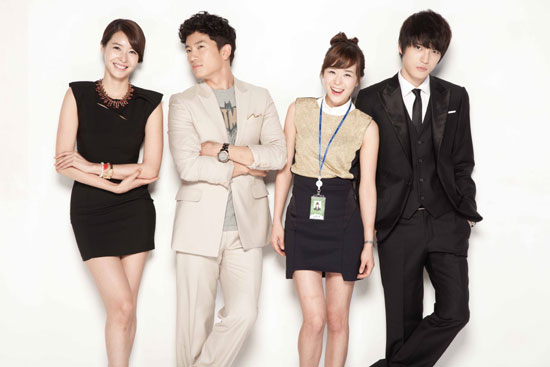 Different from the past romantic dramas, the fresh acting skill of actors and actresses in Protect the Boss which are not afraid of damaging their own images is winning critical acclaim and general praise. The show will provide an opportunity for fans to have a glimpse on what's happening and story behind the drama.
1. An unprecedented heated war
Until now, take a flashback look on vivid analysis of characters' role, including love relationship between them, tangled family relationship, and the heated fight between main characters.
2. NG Highlights
Unforgettable words and sentences that creates tension or bring happiness, famous scenes, and humor scenes that make you laugh like a sitcom. All these scenes are not shot once but only made after numerous NGs.
Which actor has the most NGs? The special edition show will broadcast the funny NG scenes that happened in the difficult filming venue.
3. Secret of Protect the Boss Popularity
Social satire? Fashion? And so on. Let's review the topics caused by the drama from the new perspective and point of view of Protect the Boss. Scenes from the drama that can resonate with people in contemporary, that can make the drama more lively.
Protect the Boss brings laughter to audience every week, so what's its secret for its increasing popularity? If you want to know, the Full Disclosure! Protect the Boss X-File program will be aired on the evening of September 10th 2011, a Saturday, on 11pm.
The video preview of Protect the Boss X-Files:
The full version video of Protect the Boss X-Files Behind the Scene NG Highlights can be viewed at viki.com.
via sbs.co.kr