JTBC weekend drama series "Queen Insoo" is achieving breakthrough in terms of viewership ratings, which set a new high record again, outshining other programs of cable channels.
According to the statistics of AGB Nielson media research agency for families with cable TV in Seoul Metropolitan area, the average rating for episode 43 of "Queen Insoo" aired on April 28th, 2012 was 2.76%, while the highest per-minute live audience ratings even broke through 4% to hit 4.15%.
For the episode 44 of "Queen Insoo" broadcasted on April 29th, 2012, the performance was even better. The average rating was 2.85%, while per-minute live ratings hit the record high of 4.26%.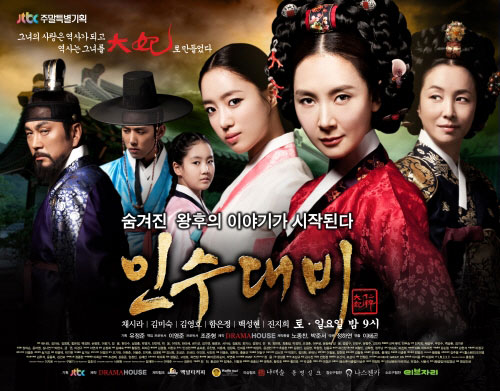 "Queen Insoo" is aired every Saturday and Sunday at 9pm on JTBC channel.