PD Kim Doh Hoon explained about the deleted kiss scene for the reunion.
The director of MBC hit drama The Moon Embracing the Sun, Kim Do Hoon, tweeted on his Twitter account on March 1st, 2012 and explained, "Due to overrunning the time limit, the first reunion scene was excluded from the final edit. Under the situation of lacking of time and the shooting was done hastily, then scene was done well, and to kiss during the first reconnaissance is also difficult emotionally, leading to slight modification during the re-shooting."
Last week, in the preview video for episode 16 broadcast on February 23rd, 2012, a sad and moving reunion kiss scene of Lee Hwon (Kim Soo Hyun) and Yeon Woo (Han Ga In) was shown. However, the scene did not make it into episode 16 due to film editing issue, and an assistant director has promised that the scene will appear in episode 17.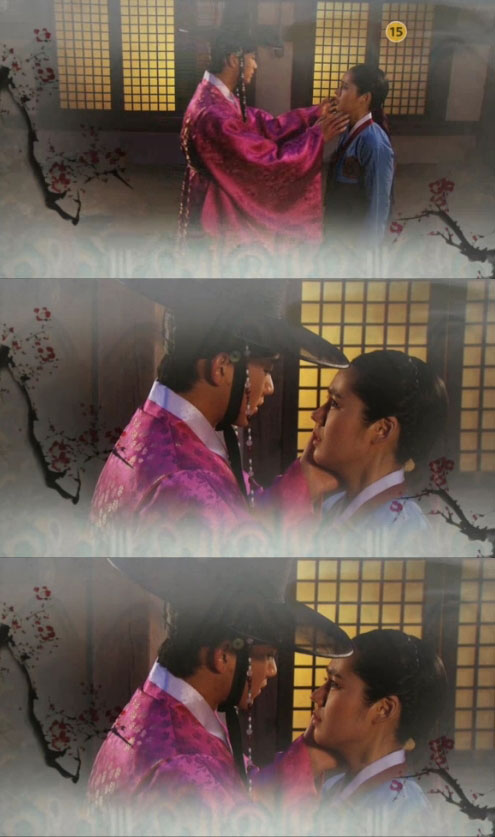 There is high expectation by the audience for the kiss scene in episode 17. However in the actual broadcast, the kiss during their reunion was replaced with embrace, leading to viewers' complaint
On the other hand, in the episode 17 of The Moon Embracing the Sun broadcast on February 29th, 2012, Hwon and Yeon Woo reunite against all odds and start a sweet romantic love.
via Xportsnews