"Rooftop Prince" starring Micky Yoochun and Han Ji Min received the attention of fans from all over the world.
On SBS's "Good Morning" program aired on April 30th, 2012, the filming team visited the filming scene of SBS drama series "Rooftop Prince".
In the interview, Mikcy Yoochun told the filming team, "Although filming is hard but is fun. We (the drama) still has less than half shooting remaining, we hope that you can continue to enjoy it."
Han Ji Min said, "We received a lot of encouragement from overseas fans."
On the same day, there was even a news media from Singapore which visited the filming set. The program reflects the popularity of the "Rooftop Prince" at overseas, and the fans from 35 different countries who come visiting the filming set with gifts.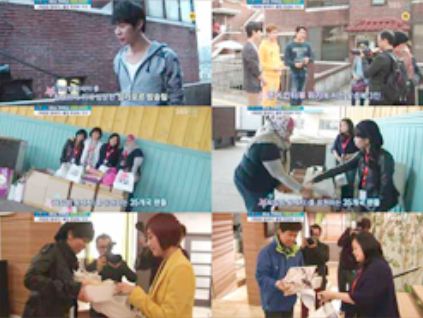 In the drama, Jung Yoo Mi who plays the role of Hong Se Na expressed gratitude to fans from overseas, "I don't know that they would come from so far away. Recently we always shot all night long, but they gave us a lot of strength."
Rooftop Prince is aired every Wednesday and Thursday.