The new SBS Wednesday and Thursday drama series Rooftop Prince which originally scheduled to debut on March 14th, 2012 has been re-programed to replace by 2-episode drama "Family Photo."
On the afternoon of March 6th, 2012, SBS decided to delay the premiere of Rooftop Prince by one week after the strike at MBC forced the postponement of The Moon Embracing the Sun for a week.
Therefore, on March 14th and 15th of 2012, SBS will broadcast "Family Photo" starring Ahn Nae Sang and Shin Hyun Bin. It's a humanity drama that tells the conflict story of a fatherly father who safeguards the family and the daughter at puberty. The drama is expected to warm the hearts of the viewers.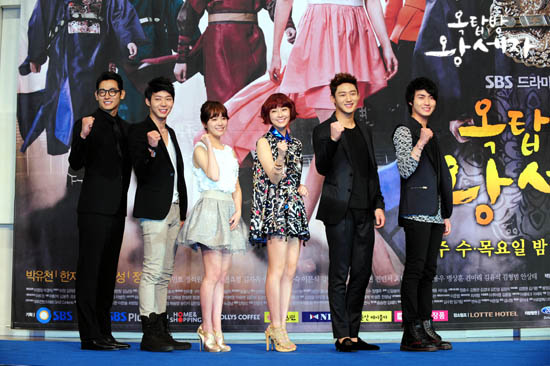 On the other hand, the Rooftop Prince that the first broadcast is delayed by a week to March 21st, 2012 tells the story of Joseon Dynasty crown prince Lee Gak (Park Yoochun) who lost his beloved crown princess (Jung Yoo Mi), travels through 300 years of time to land on 21st century Seoul, only to meet a woman who looks exactly the same with the crown princess and starts a new romance. It's directed by PD Shin Yoon Sub and screenplay by Lee Hee Myung.
via Nate