On April 6th, 2012, Jung Suk Won published a funny photo through his Twitter account.
The photo shows that the Korean flower handsome boy trio, who are starring in SBS drama Rooftop Prince, Jung Suk Won, Lee Min Ho and Choi Woo Sik, hide inside the trunk of the car.
Junk Suk Won also tweeted, "Currently filmed 6 episodes, will work even harder in future, thank you, Rooftop Prince goes."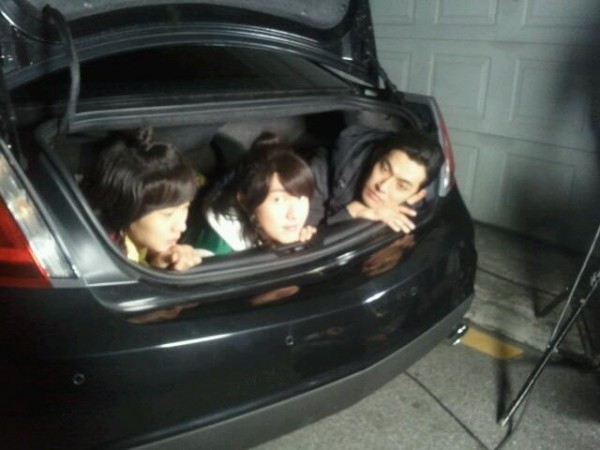 Netizens who saw the photos also commented, "Really a lovely trio," "Congratulations on getting number 1 in the ratings," "Where is crown prince?" and so on.