Although SBS drama series Rooftop Prince lost to MBC drama series The King 2Hearts in the showdown on the premiere, but audience has continued to praise the drama.
Rooftop Prince that debuted on the night of March 21st, 2012 is different from the impression of comedy drama that given during the publicity of the drama. It begun unexpectedly with plot that is full of suspense and sense of heaviness. Rooftop Prince episode 1 centers around the two mysteries of crown princess murdered in the palace and cousin at contemporary times suddenly disappeared, heralding the strong contradiction between the characters, and hinted the overlapping of all core characters involved int he two incidents and the fated linkage between the past and present figures.
An official of Rooftop Prince said, "To the audience who expects the sweet romantic comedy drama from episode 1, it may be a surprise. Although the fundamental of Rooftop Prince is romantic comedy, but the heavy puzzles of two killings will run through the whole drama series."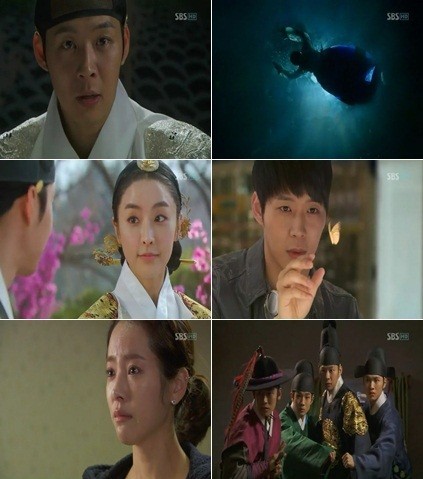 From Episode 2, the Rooftop Prince will explode officially. This is because the central figures of Rooftop Prince – crown prince and his henchmen will stage various farces in modern Seoul. The preview video at the end of episode 1 also suggests that from episode 2, Rooftop Prince will officially begin its comedic plot.
The official said confidently, "The climax of the drama is in how the crown prince of Joseon Dynastry adapts to modern life in Seoul. Falling from the pinnacle of power to the reality of can only dwell at rooftop's room, and the process of crown prince adapting to modern life will be staged interestingly. The sweet love story between crown prince who unfamiliar with modern life and modern girl Park Ha who gradually falls into the charm of crown prince is about to formally begin, so episode 2 is the real beginning for Rooftop Prince."