Synopsis Summary for Episode 12 of Salaryman Chohanji (History of Salaryman)
Yoo Bang let Paeng Wol invests in glucose meter, entangling him in every possible ways.
Hang Woo brushes aside the report submitted by Yeo Chi. Yeo Chi who is unwilling to submit rushes to Hang Woo's house at midnight to submit the report.
Woo Hee misunderstands the relationship of Hang Woo and Yeo Chi.
Jin Shi Hwang deliberately fills up a glass of wine accurately to quell the rumor that he is going to blind.
Woo Bee persuades Han Shin to hand over the blueprint, Paeng Wol eventually invests, and Yoo Bang recalls all the dismissed workers.
Yoo Bang accidentally bumps into the blinded President Jin, and helps him without regards to previous incidents.
President brings Yeo Chi to see a person who he wants to invest.Qin president, and let go to help him.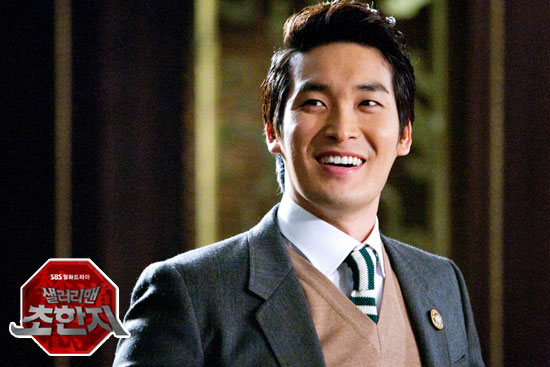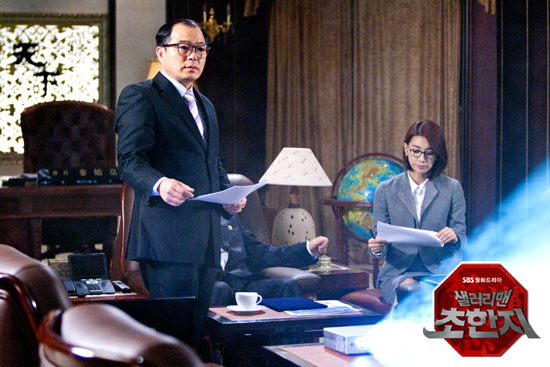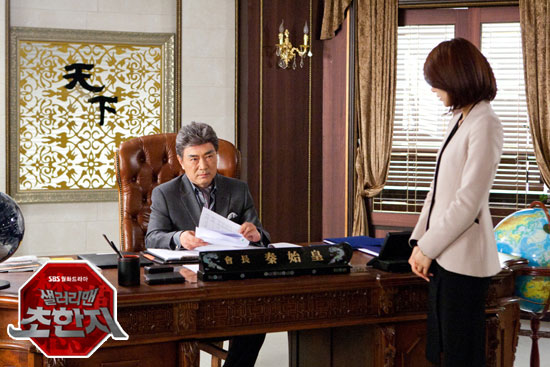 Salaryman Episode 12 Preview Video