The character description for four lead characters in Scent of a Woman Korean drama:
Lee Yeon Jae (actress: Kim Sun Ah)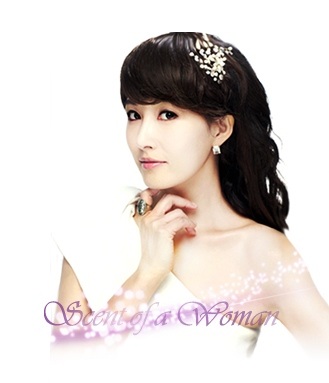 When she goes to work, she goes for everything. What is her pride?
It has been a long time since she has a good meal. Her studies, family background and appearance are all below average.
One word, a life without any highlight.
She is most afraid of getting fired from her job by the company, although she also pity her little salary, the scariest thing for her is the insecurity feeling of becoming unemployed at such age, and not being able to marry. Therefore, despite the insulting and sexual harassment from the department head, she will still say "Thank you for your interest!" She has became an owner of patient.
Despite the low pay, has to support her mother, in addition to prepare for retirement, dowry, house rent. Her worries are endless. At work she is a coward, at home she is a tough girl, although cloth is tattered and life is humbled, she lives on strongly. This is all because that she believes she'll have a better future than the days she already went through.
However suddenly one day, Yeon Jae was giving a death notice of prognosis of an incurable cancer, and is only left with 6 months life. She regrets all the things she didn't eat, drink, wear and utilize all her life. She has so many things to do before she dies, but one thing she most desired is love.
Kang Ji Wook (actor: Lee Dong Wook)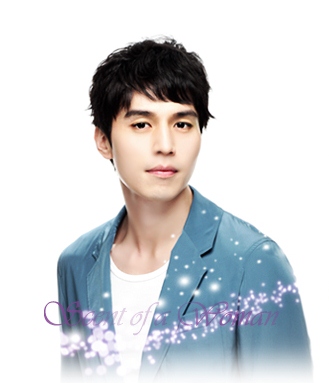 The only son of Kang Chul Man, owner of top travel agency "Line Tour" in South Korea with revenue of 500 billions won. Ji Wok is also the head of the agency.
With a handsome face, perfect body, superfluous amount of money, company developed by his father, everything in his life goes his way smoothly, spoon-fed by his father. All his female workers desire him, and the male workers yearn to be like him.
But the perfect life can be boring. Although Ji Wook's life always goes his way, he also has to give up many things, including his soul. This is not a Ji Wook's life, but a life his father desired. He has good manner, a sweet smile, softness in words, but words spoken are cold, and sardonic.
As a gentleman of the aristocracy, he has to on alert of others everyday, to meet their wishes. But do not expect his fullness, enthusiastic and sincerity. He does not resist even received the order to marry with third daughter of Seo Jin group, Sae Kyung.
Low self-esteem of life, Ji Wook's life is really uninteresting. But fortunately, he met Yeon Jae when traveling abroad, and his life gradually filled with color.
Choi Eun Suk (actor: Eom Ki Joon)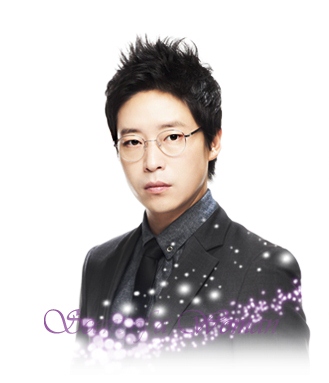 He's a doctor who has the ability to make his patients surprised. First with his handsome outlook, second with his blunt attitude. His nickname is "rapport" as his mental trust with patients is very low. He's not able to become close with his co-workers, nurses and patients.
He knows of his weakness, but never tried to fix or change it, and does not feel any awkwardness. Is it necessary to be friendly to a patient while treating them to be a doctor with ability? Meeting back with Yeon Jae who knows of his lonely past caused him to panic, but to treat her with a cancer terminal illness is burdensome to him.
From the day he meets Yeon Jae, his ordinary life begins to crack.
He wants to be a great doctor to his patients, and wants to be a great man to Yeon Jae.
Im Sae Kyung (actress: Seo Hyo Rim)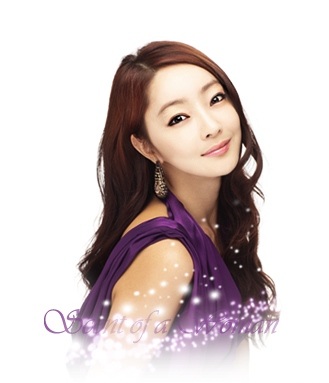 God is either unfair or He just favors Sae Kyung more than others. She has the brain, skills and talents. The youngest daughter of Seo Jin group, she also carries the family gene's for beauty. She who is excellent rejects man who ranked in top 20 of finance industry, and choose to marry politically with Ji Wook, just because of stigma.
Five years ago, she met with an accident, life hanging by a thread. That's the reports by the media, but the people in upper-class knew that she attempts to commit suicide. She doesn't believe in love, especially love that is between the rich and poor. But still, she isn't not wanted to be loved. Even in involuntary marriage, she also wants Ji Wook to love her, even if she doesn't love him, he has to love her!