Son Chang Min, Park Sung Woong and Lee Jang Woo, the "evil family trio" in Glory Jane (Young Love Jae In) threw away the "sneer" to each other in the past, and made public the "closeness certification photos" of the three persons.
Although in the drama, Son Chang Min and Park Sung Woong treated Lee jang Woo ferociously and viciously, but during the break between the gap of shooting, they were closed to Lee Jang Woo, showing passionate senior look.
Especially is Son Chang Min, although in the drama he is saying mean words to Lee Jang Woo, but he was very friendly to Lee Jang Woo at rest time, full of warmth between the two. They even took the same tablet PC, and chit-chatted, and sometimes also joked, showing a close relationship that likes father and son. Since the drama shooting started in September, they have shown the close junior-senior relationship that is different from others.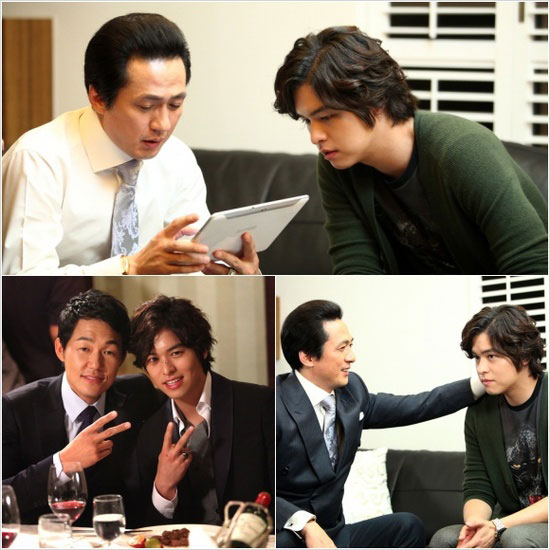 In addition, Lee Jang Woo and Park Sung Woong will match the lines whenever there is gap in shooting, and communicate on the actions in drama, a close relationship is evident. Although Park Sung Woong in playing the role of Seo In Chul who is always calm, but in reality Park Sung Woong is a generous and humorous actor, and has rapport with Lee Jang Woo. And the similar humorous temperament of them will also make the whole scene full of laughter.
via Nate