Song Jae Rim who is starring in the MBC Wednesday and Thursday drama The Moon that Embraces the Sun is showing off his abs.
On February 8th, 2012, on a online community bulletin board, appeared the text and photos with the title of "Song Jae Rim, hidden such a abdominal six-pack muscles under the hanbok."
In the photos, Song Jae Rim reveals the model-like style, he is half-naked, exuding the charm of urban man, especially the muscles of his arm and massive abdominal muscles, making the people not only smiles when looking at it.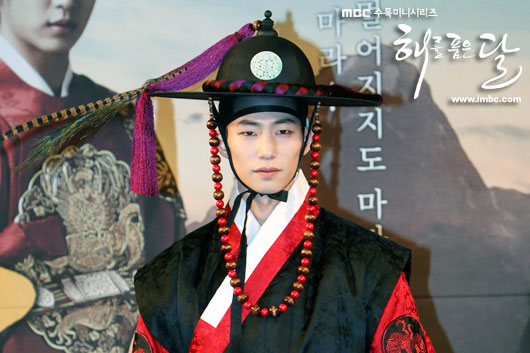 Netizens said, "Strongly request to show in the drama!" "Seems like seeing the smile of Kim Soo Hyun," This is really the new charm of imperial guard," and so on, the response is overwhelming.