The flirtatious posture of Song Jae Lim is touching the hearts of women.
On March 2nd, 2012, the post and photos with the title of "unimaginable two persons" was uploaded to a bulletin board. In the photos, Kim Min Seo and Song Jae Rim who are starring in MBC TV series The Moon that Embraces the Sun were acting affectionately. Both of the smiled and quietly looked at each other, the posture of Song Jae Rim seemed like going to kiss Kim Min Seo made the atmosphere even more subtle.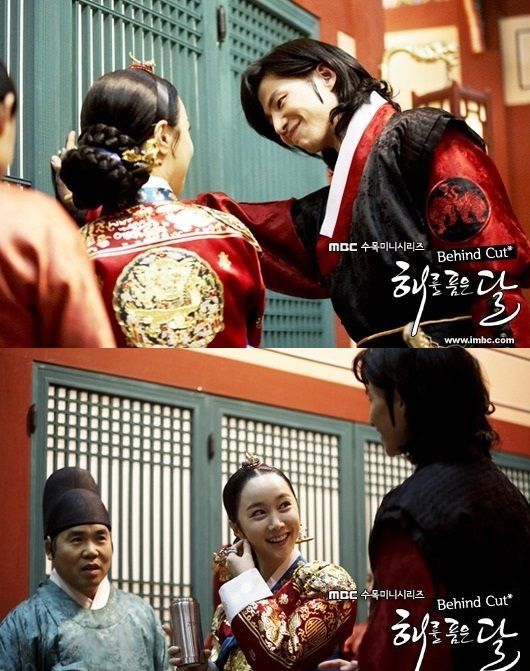 Seeing these photos, netizens commented, "The tease by Woon is having feelings with the queen?" "If they kiss, it becomes 'Love and War,'" "My heart 'bouncingly' beating" and so on.
via Ilgan Sports