A behind the scene photo of the adult actors at filming set of MBC's The Moon that Embraces the Sun (The Sun and the Moon) was made public.
On the afternoon of January 12, 2012, a thread titled "photo of adult actors in filming" was posted on a community board.
In the photo, Kim Soo Hyun who plays the adult Lee Hwon is hugging Kim Min Seo who plays the adult Bo Kyung in his arms.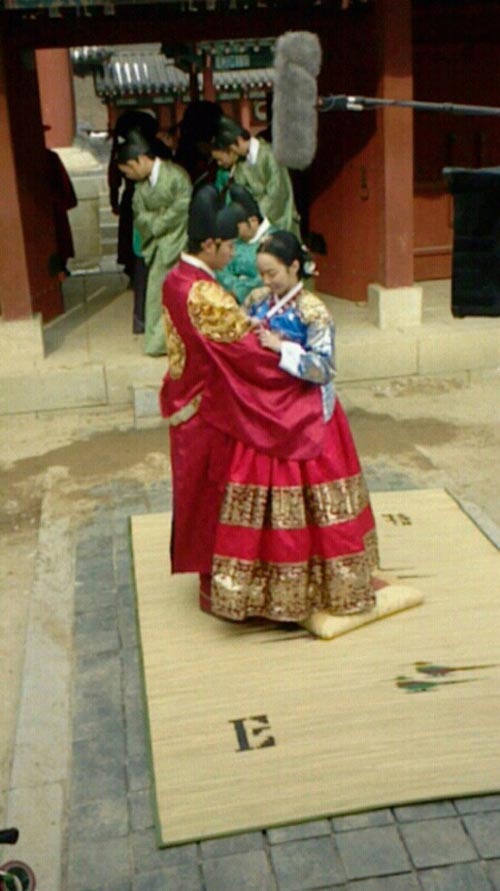 After seeing the photo, netizens said, "More curious on image of Han Ga In," "Don't feel pressure, cheers up," "Can ratings continue to be so high?" and so on.
On the other hand, Kim Soo Hyun, Kim Min Seo, Jung In Woo and other adult actors will officially debut in the sixth episode broadcast on January 19th, 2012. And whether they can continue the popularity of child actors is under the spotlight.
via Hankooki