Synopsis summary for episode 11 of Sunny Girl (Sunshine Angel):
In order to request master Choi trusts him and helps him to save the Li Gui Wei Er, Ya Xin cannot attend the date by Yang Guang, and he kneels in front of the house of master Choi for the whole night, wet in the rain, and eventually master Choi is impressed with his sincerity. Ya Xin as the result is having fever.
After waiting for one night but Ya Xin never turned up, Yang Guang goes back to apartment lonely. When she wants to return the goldfish left by Ya Xin in front of her door, she sees Angele is beside the bed taking care of Ya Xin! She doesn't know the reason of Ya Xin not appearing, doesn't know Ya Xin is having fever, and in order to gain the trust of Angela, Ya Xin is showing Yang Guang bad attitude in front of Angela.
The series of misunderstandings let the Yang Guang deeply hurt, she returns to her own room and cries in front of the mirror, unexpectedly, after venting her emotion, it motivates her, "Love a person, not necessarily to be with him, as long as he is happy and well, then it's enough!" Therefore, Yang Guang decides to join the group by brother Dou and Qi Lei to save the Li Gui Wei Er, as long as Li Gui Wei Er can continue the production, Ya Xin will be able to stand up again.
As fated, Yang Guang was ordered by chairman Yin to find master Choi, and found out from master the plan by Ya Xin, and resolve her misunderstanding of Ya Xin. But in order to make the plan successful, master Choi wants Yang Guang to keep the secret that he is the undercover in Alorvera.
After gaining the trust of Geng Fei, Ya Xin eventually is appointed as the group leader of "Li Gui Wei Er aftermath group," and he can use the group to get information he wanted more easily. But Ya Xin does not know that the aftermath group is actually the "rescue group" by chairman Yin. And within the group except Yang Guang, nobody knows the intention of Ya Xin, so they can't really accept Ya Xin.
Yang Guang quietly keep the secret for Ya Xin, but looking at Ya Xin who is so painful having to disguise in front of her, she finally cannot control herself and tells Ya Xin that she in fact is completely aware of his plan, and tells everybody that Ya Xin is actually wanted to rescue the Li Gui Wei Er. The news is a big encouragement for Yassin, he will no longer be alone in it!
Ya Xin comes out with the idea that Yang Guang's parents who are good in deceiving to disguise as Taiwanese businessmen to buy the Li Gui Wei Er mixer that Geng's family wants to dispose of. Then they can secretly regroup the mixer, and the re-production of Li Gui Wei Er has even greater hope.
Everything proceeds according to plan, and Yang Guang's parents successfully accomplish their task, bringing out the mixer from the factory. But no one can expect that, Angela who used to see Yang Guang's parent in Ya Xin's house saw the photo of Taiwanese businessmen couple who came to buy the mixer in Geng Fei's office.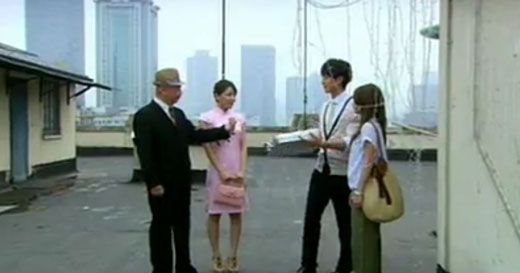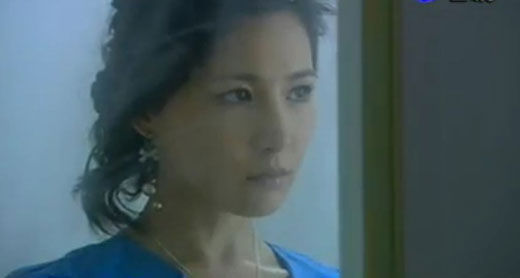 Sunny Girl (Sunshine Angel) Episode 11 Preview / Recap Trailers