Synopsis summary for episode 13 of Sunny Girl (Sunshine Angel):
After successfully persuaded Aaron to willingly help everybody to reproduce Li Gui Wei Er, Ya Xin takes advantage during dinner time to propose to Yang Guang. Unexpectedly Yang Guang publicly rejects him! Ya Xin seems to hurt and desolate, and Yang Guang also feels sorry looking at him, but she really cannot makes clear her feelings to Ya Xin, because she believes that Ya Xin loves the ordinary girl like her now only because of the aftermath of setbacks in life. Once Ya Xin is successful again, he will find out that the origin of Yang Guang is out of tune with him.
On the other hand, Geng Fei fears that Angela can't forget Ya Xin, and can't bear to see Angela to have any contact with Ya Xin, so he half-threatens and half-forces Angela to agree to marry him, and starts to plan a wedding. Not only that, he also holds the trademark rights for Li Gui Wei Er, so even if Ya Xin group manages to re-produce Li Gui Wei Er, they cannot put it out to market. Geng Fei even cruelly asks An Qi to prepare the press statement to declare the trademark.
Facing with Geng Fei who has changed, Angela Yin An Qi is afraid. She really cannot bear the sense of fear living under control of Geng Fei, so she confesses to Ya Xin that it's her who is the killer that hit grandmother of Yang Guang, and it's handle used by Geng Fei to threaten her. Angela hopes Ya Xin can forgive her, and let her have the opportunity to atone. But the person killed by Angela is grandmother of Yang Guang, so whether to forgive depends on Yang Guang. But the most critical thing is to hit back at Geng Fei's plan.
Since the trademark has been held by Geng Fei, then as long as can manufacture product that is different from Li Gui Wei Er, and even product that is better than Li Gui Wei Er, then it's not subjected to the trademark restriction! So Ya Xin seeks the help of Aaron again, to research on the improved formula for Li Gui Wei Er. At the same time, Ying Shan finds out that the product newly developed by Geng Fei father and son "Nai Te Er" could not passed the certification due to high lead content, but they still decide to go on sales as scheduled. This give a good opportunity for Ya Xin to fight back.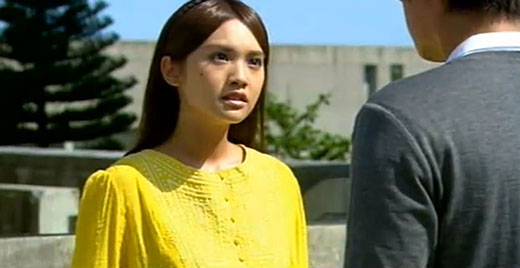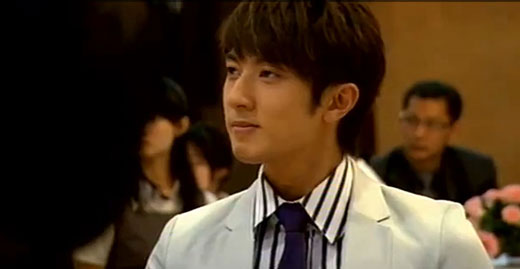 Sunny Girl (Sunshine Angel) Episode 13 Preview / Recap Trailers

Video clip of Yang Guang returning the ring to Ya Xin.