Synopsis summary for episode 2 of Sunny Girl (Sunshine Angel):
Yang Guang still does not know Ya Xin is her boss, and splashes a bucket of water to him as she thought he was the killer of the fishes. Di Ya Xin is in baffled why Yang Guang is puring a bucket of water on him, and unhappily criticizes Yang Guang does not fit to be a maid, and half-jokingly wants Yang Guang kneels down to apologize. Unexpectedly Yang Guang really kneels down. Ya Xin suddenly does not know how to conclude, and leaves Yang Guang kneels down alone in front of door.
At night, Yang Guang finds out a ltter from her grandmother in the bag. Grandmother seems empathy with her, encourages her to "just keep the smile, and good things will happen." Yang Guang who is originally dejected tells herself, for the sake of grandmother, do not afraid of even more suffering.
Elizabeth agress to let Yang Guang to continue her study while be maid. In the morning, in order to rush to school, Yang Guang goes to Ya Xin's house to prepare breakfast early in the morning. Ya Xin who has been used to get up at half past eight is so furious of been disturbed, but cannot expel the determined Yang Guang. So he set three strikes rule for Yang Guang, saying that if Yang Guang commits 3 errors, she will have to resign as mail.
Ya Xin who holds his head hight at home, also show an arrogance at work. But he has no idea that Di Gu Wen who is his father trusted adviser in the past is not convince of him becoming the general manager, and deliberately plan to set up Ya Xin. Firstly he goes into Ya Xin's office to install a pinhole camera to steal the passcode for safe. Geng Fei feels his father is a little over, but as a son he can't stop his father, and sometimes has to help him covered too. Ya Xin always has conflict with Jiro, director of planning department. Geng Fei takes advantage of this to tell Ya Xin that Jiro has changed the makeup artist of the product launch conference, causing Ya Xin to leave office to find Jiro to inquire. In the empty office, Geng Fei helps his father to remove the pinhole camera.
Geng's father secretly passes the company's confidential business plan of Ai Nuo Wei La cosmetics company to the competitor Mi Na, resulting in Mi Na and Ai Nuo Wei La are holding the presentation at the same venue and same time.
Di Gu Wen is waiting to see the embarrassment of the newly appointed general manager, but unexpectedly Ya Xin has an idea. He rushes to Yang Guang's school, and tells Yang Guang, "As long as you follow me, I will promise you anything." Yang Guang is pulled away by Ya Xin without understand anything.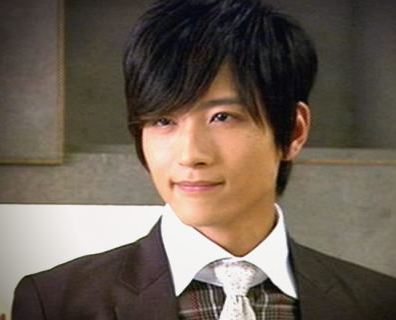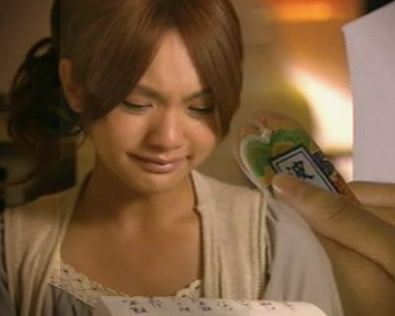 Sunny Girl (Sunshine Angel) Episode 2 Preview / Recap Trailers