Your Rating
The part 1 of Korean drama Me Too, Flower! OST (original sound track) is released on November 14th, 2011. Four songs are released at one go as part of the Me Too, Flower! OST part 1, where all the songs is sang by different singers or bands.
The second track of Me Too, Flower! is Sunset Street, sang by Korean band In Purple (인 퍼플). The song is also recorded in In Purple's studio album Purple Or Simple.
Me Too, Flower! OST Part 1 Track List
Dreaming / 꿈을 꾼다 (Beast)
Sunset Street (In Purple)
Oh My Boy (Sherry)
Hey, Flower (A-Team)
Listen to Sunset Street at YouTube.
Check out other songs in the Me Too, Flower! OST Part 1 – Dreaming, Oh My Boy and Hey, Flower.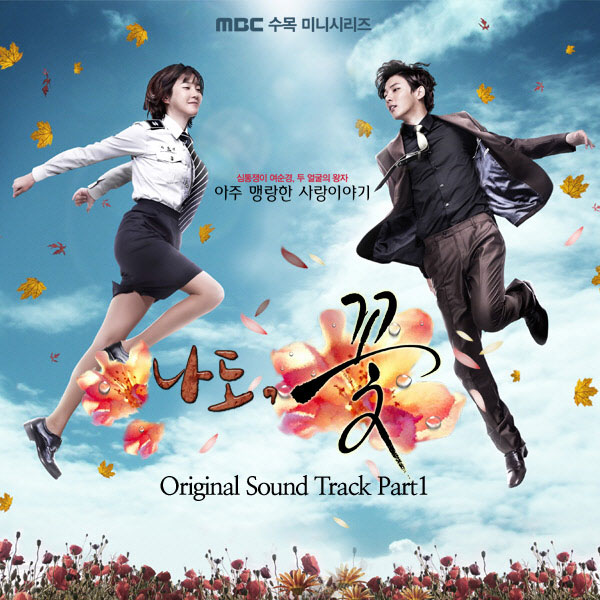 Sunset Street Lyric with Romanization Pronunciation
홀로 지는 태양은
hollo jineun taeyang-eun
거리를 비추고 있는데
geolileul bichugo issneunde
멍해진 오늘은
meonghaejin oneul-eun
아무 의미도 남지않아
amu uimido namjianh-a
하나둘 켜진 불빛들
hanadul kyeojin bulbichdeul
흘러내리는 음악들
heulleonaelineun eum-agdeul
스치는 많은 사람들도
seuchineun manh-eun salamdeuldo
나와 같을까?
nawa gat-eulkka?
의미를 말해줘
uimileul malhaejwo
무표정한 나날들
mupyojeonghan nanaldeul
다시 깨어난듯이
dasi kkaeeonandeus-i
이밤을 맞이할테니
ibam-eul maj-ihalteni
oh sunset street
my sunset street
모두 비워졌는데
modu biwojyeossneunde
내마음은 가볍지 않아
naema-eum-eun gabyeobji anh-a
갈증도 잊은채
galjeungdo ij-eunchae
내 마음을 쫓는 시간들
nae ma-eum-eul jjochneun sigandeul
들려오는 소리들은
deullyeooneun solideul-eun
희미해진 기억처럼
huimihaejin gieogcheoleom
아무런 모양도 없는 sound
amuleon moyangdo eobsneun sound
my perfect sound
my perfect sound
의미를 말해줘
uimileul malhaejwo
무표정한 나날들
mupyojeonghan nanaldeul
다시 깨어난듯이
dasi kkaeeonandeus-i
이밤을 맞이할테니
ibam-eul maj-ihalteni
왜인지 알수없어
waeinji alsueobs-eo
바람에 날리고 싶어
balam-e nalligo sip-eo
무엇도 남기지 않은채
mueosdo namgiji anh-eunchae
이대로
idaelo