Synopsis summary for episode 7 of Sunny Girl (Sunshine Angel):
Only until after the houses of Ya Xin and Chairman Di are sealed that Ya Xin knows that he was been set up by his good friend Geng Fei. Even Angela Yin An Qi has turned hate because of too love, and hands over the secret manufacturing method of Li Gui Wei Er, the most important product of Alorvera to Geng Fei, in the hope to recover assets belong to Yin's family, and also to completely destroy Ya Xin so that Yang Guang leaving him.
Ya Xi who is hit hard gets angry, and wants to find Geng Fei and his father to argue, but unexpectedly the Geng father and son do not care about Li Gui Wei Er formula as they want to develop new product. So they destroys the manufacturing method in front of Ya Xin, sends Ya Xin out of Alorvera.
Watching with his own eyes the lifetime effort of his parents turned into ashes, Ya Xin finally knows that it's all over. Looking at Ya Xin who is so fragile, Yang Guang can't bear it, and helps Ya Xin to temporarily settle at the house of Qi Le. It turns out that Ya Xin is still unable to recognize the fact, and can't let go of the proud self-esteem. He madly brings a baseball bat to the company, wanting to hit Geng's father and Geng Fei. Instead, Ya Xin is brought to a deserted factory, and Geng's father instructs bodyguards to beat Ya Xin brutally, and arrogantly declares the game is over, Alorvera is now belonged to Geng's family.
Ya Xin is saved by Qi Lei and Yang Kwang who tailed him. Qi Lei beats Ya Xin for unable to protect the company and Chairman Yin from danger, wants him to wake up.
The next day, Yang Guang accompanies Ya Xin to ride to the cemetery of his parents, and also returns Ya Xin the ring that he left at her house. She encourages Ya Xin to cry heartily. Looking at the ring and thinks of his current situation, Ya Xin feels that he no longer able to bring happiness to Yang Guang.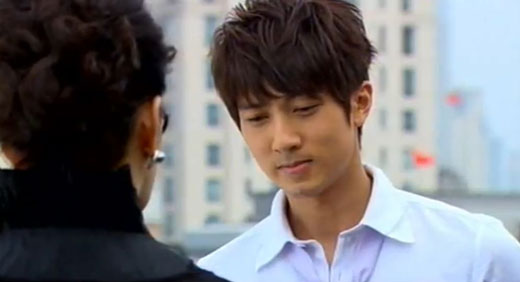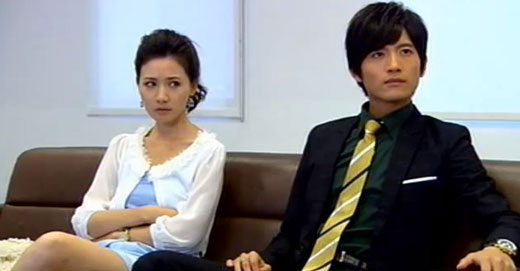 Sunny Girl (Sunshine Angel) Episode 7 Preview / Recap Trailers