The Taiwanese idol drama Sunshine Angel (Sunny Girl) is releasing a photo collection book for the fans of the TV series to purchase. The photo collection book is aptly named Sunshine Angel Photo Collection (阳光天使写真), and will be available from September 21st, 2011. Pre-order for the picture book starts now.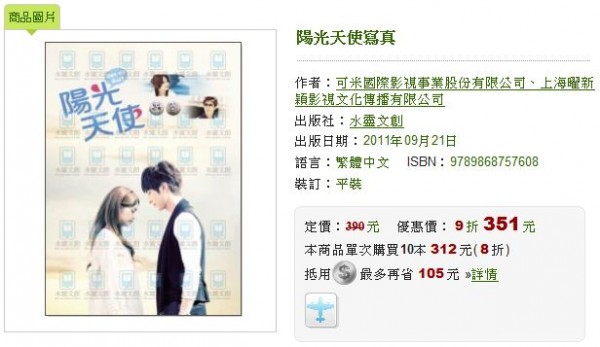 The Sunshine Angel Photo Collection book contains 156 full color pages. The presentation of the book is also different from previous TV drama series photo books. The book is designed and edited based on story plot from the early life of lead male and female casts, and proceed to the meeting of the two.
Features of Sunshine Angel Photo Collection book:
Lead performance by Wu Chun, Rainie Yang, and Fahrenheit (飛輪海).
The last idol which features all four Fahrenheit members before Wu Chun left the band.
160 pages and 175 photos to satisfy the collection desire of fans.
The last long hair style of Rainie Yang before her transition.
Exclusive still image collection of Wu Chun and Rainie Yang in ancient martial arts costume.
Include styling of Fahrenheit members (Jiro, Aaron, Calvin Chen) in the drama.
Use Western PUR packaging (with environment protection, high temperature resistance, not degumming, flat back) for the sake of fans collection, so that there won't be pages the dropped off years later. And can browse more flatly. Use 120 pounds copper paper to ensure no color distortion.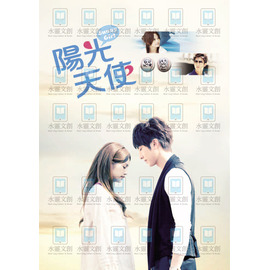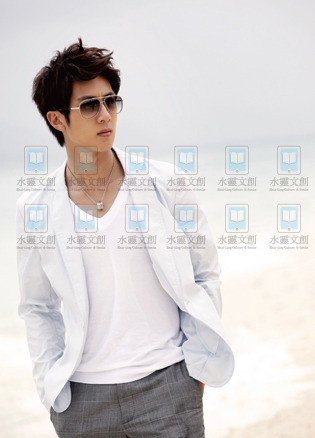 The Sunny Girl (Sunshine Angel) Photo Collection book costs TWD 351 after 10% discount, and is available in major bookstores, Taiwanese online bookshops or from Yes Asia.